Floral collar from Tutankhamun's Embalming Cache
New Kingdom
On view at The Met Fifth Avenue in Gallery 122
This remarkably well preserved floral collar illustrates how the broad collars so frequently depicted in Egyptian tomb paintings were made. Alternating rows of flower petals and blossoms, leaves, berries, and blue faience beads were sewn to a papyrus backing, and linen ties secured the collar around the wearer's neck. Some of the flora used in the Tutankhamun collars have been identified as olive leaves, cornflowers, nightshade berries, and poppies. Several collars in the cache were bound around the edge with red cloth, and the resulting combination of red, blue, black, and green must have been very colorful and similar to the polychrome decoration on some of the pottery jars in the same deposit.

The collars were probably worn during a ceremony that took place when Tutankhamun was buried in the Valley of the Kings. After the ceremony, they were stuffed into a group of large pottery jars that were buried in a pit about fifty yards from the king's tomb. The jars also contained linen cloth, bags of natron (used in mummification), broken dishes (from the feast), and mud sealings with the name of the king. When the jars were discovered, almost twenty years before Tutankhamun's tomb was found, they were an important clue that the tomb was somewhere in the royal cemetery.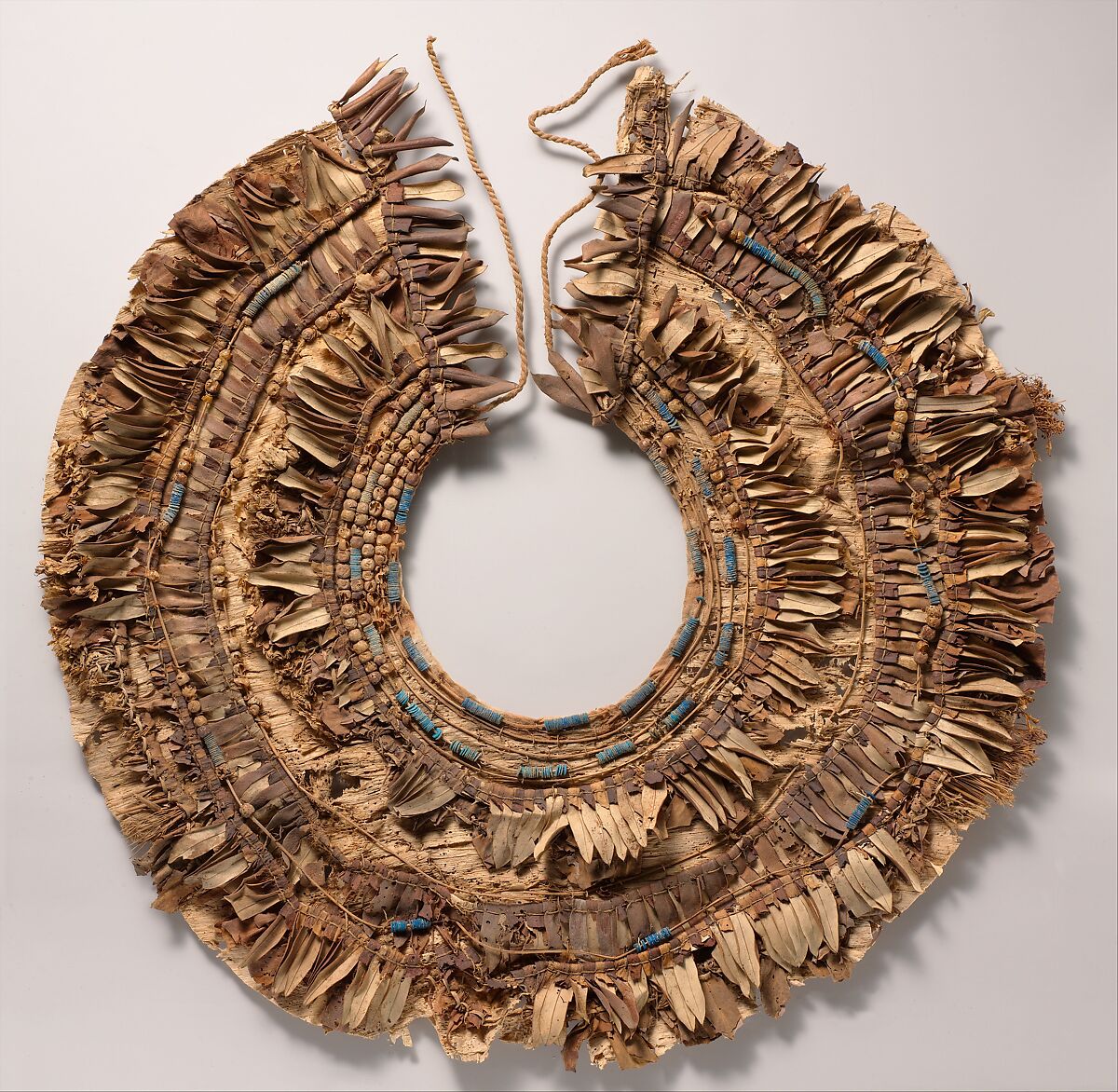 This artwork is meant to be viewed from right to left. Scroll left to view more.