Uraeus
Third Intermediate Period
On view at The Met Fifth Avenue in Gallery 125
The cobra represents the goddess Wadjet, a very ancient goddess who is associated with royalty. When the snake is worn over the king's brow, its head raised and hood dilated ready to attack if needed, it is called a uraeus. The uraeus constitutes the consummate symbol of royalty. As time passes it is also worn by royal women and certain gods.

This uraeus is assembled from hammered gold and electrum sheets and strips; the snake's head and hood form one component, which was inserted into the coils and tail that form a second. The separate head element and inlays of the first component are now missing.The uraeus hood was probably originally inlaid in colors of red, turquoise, and dark blue. Traces of Egyptian blue suggest that material may have been used for some of the inlays. The long shallow curve of the tail would seem to suit a funerary mask, but the uraeus had been deformed and was restored, so the shape is not original.

The uraeus was said at the time of acquisition to be from Tanis, capital and burial site of the Third Intermediate Period kings of Dynasty 22. This seems likely for a number of reasons, but cannot be confirmed. The relevant royal tombs were excavated just prior to World War II, but none of the excavation records document this piece.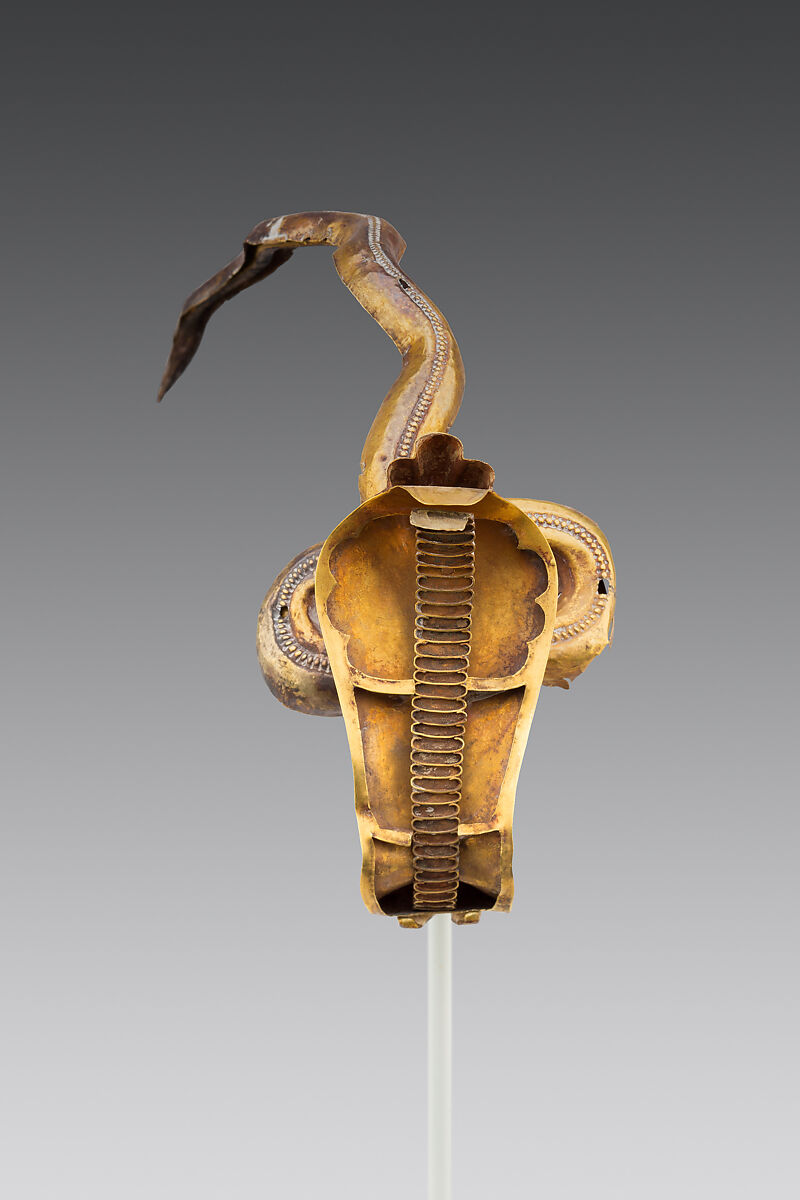 This artwork is meant to be viewed from right to left. Scroll left to view more.