Bes-image of the god Hor-Asha-Khet
Late Period–Ptolemaic Period
On view at The Met Fifth Avenue in Gallery 128
This statue has the visual form known for the god Bes, but the form was actually adopted for depictions of numerous other gods, usually ones related to Horus. This association might be related to the protector role of Bes-type demons in relation to the newborn sun. Egyptologists use the term "Bes-image" to describe such works, or in cases where the name of the god represented is not known. The inscription on this example reads: "Horus-Ashakhet, who makes live Ibi, son of Pediastarte, born of Tadiese...," indicating that the statuette represents an obscure god named Horus-Ashakhet. The offerer's father's name includes the name of the Semitic goddess Astarte, suggesting that the unreadable group of signs following the mother's name might be an epithet of Semitic origin.

This aggressively posed image is notable for the refined polychrome surface decoration that articulates the god's physical features and the minute details of his regalia; it incorporates at least seven distinctive metallic hues derived from the use of a wide variety of metals.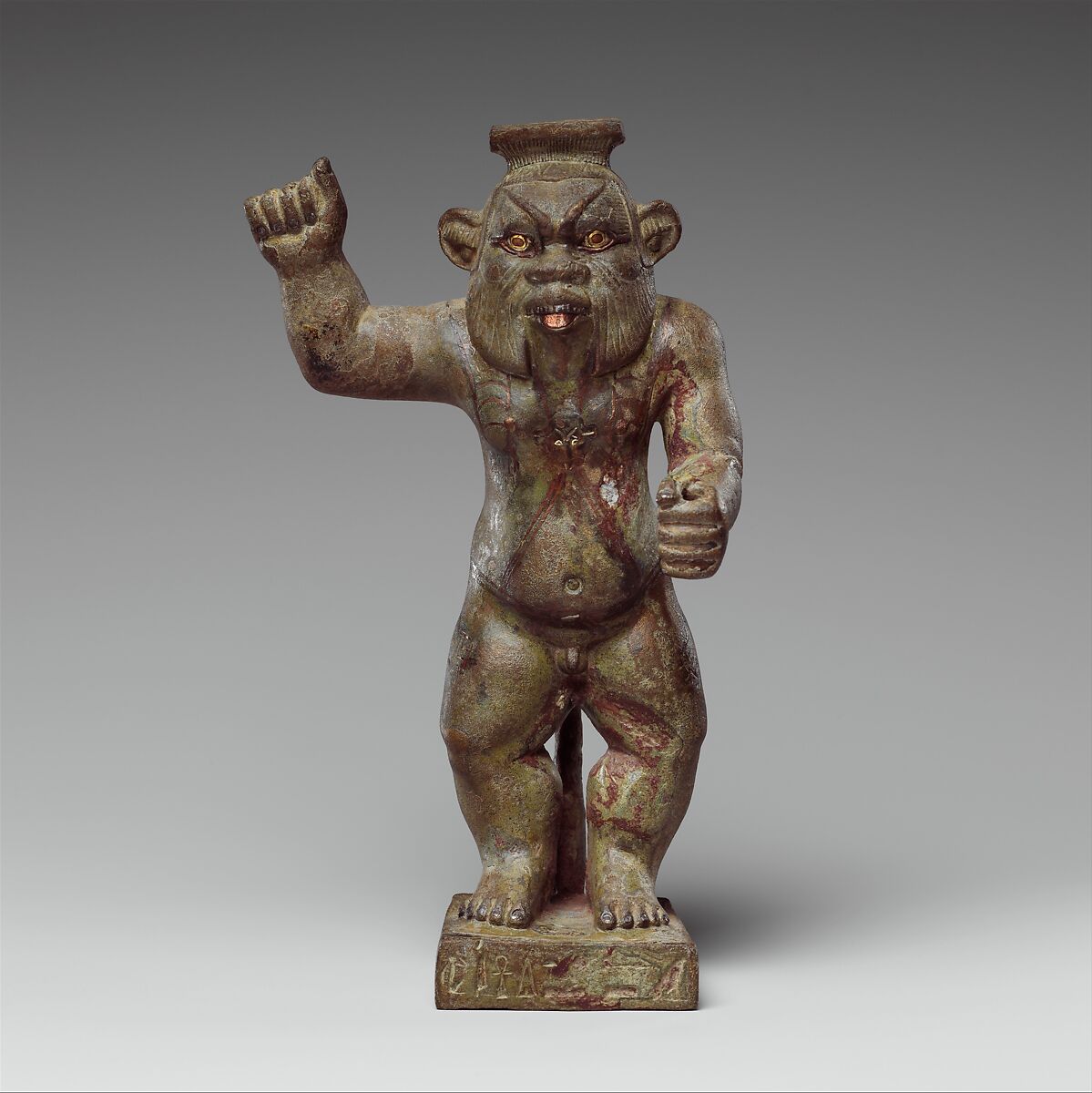 This artwork is meant to be viewed from right to left. Scroll left to view more.