Eagle Attacking a Mountain Lion
Kawanabe Kyōsai 河鍋暁斎 Japanese

Not on view
In this set of four large paintings (14.76.64a–d), depicting the fierce spirit of eagles hunting or protecting their young, the artist Kyōsai distilled the soul of the Japanese nation, which was at the onset of westernization and exerting itself as an international power. In addition to their regal presence, these raptors represented unhesitating, even ruthless action, a necessary quality during this turbulent period. Determined to break the mold of traditional East Asian ink painting, Kyōsai exaggerated the vigor of his subjects with coarse bravado, varying long and short brushstrokes and contrasts of light and dark. Kyōsai sought a degree of realism, even brutal naturalism, that indicates his final abandonment of the classical Kano-school aesthetic.

Often called the last spark of the Kano school, Kyōsai was one of the first Japanese artists to be introduced to the Western world. A prodigy who started painting at age seven, the prolific Kyōsai built his art on the foundation of his early training in ukiyo-e and Kano-school painting techniques; later, he assimilated into his work such antithetical styles as Rinpa and Maruyama-Shijō realism.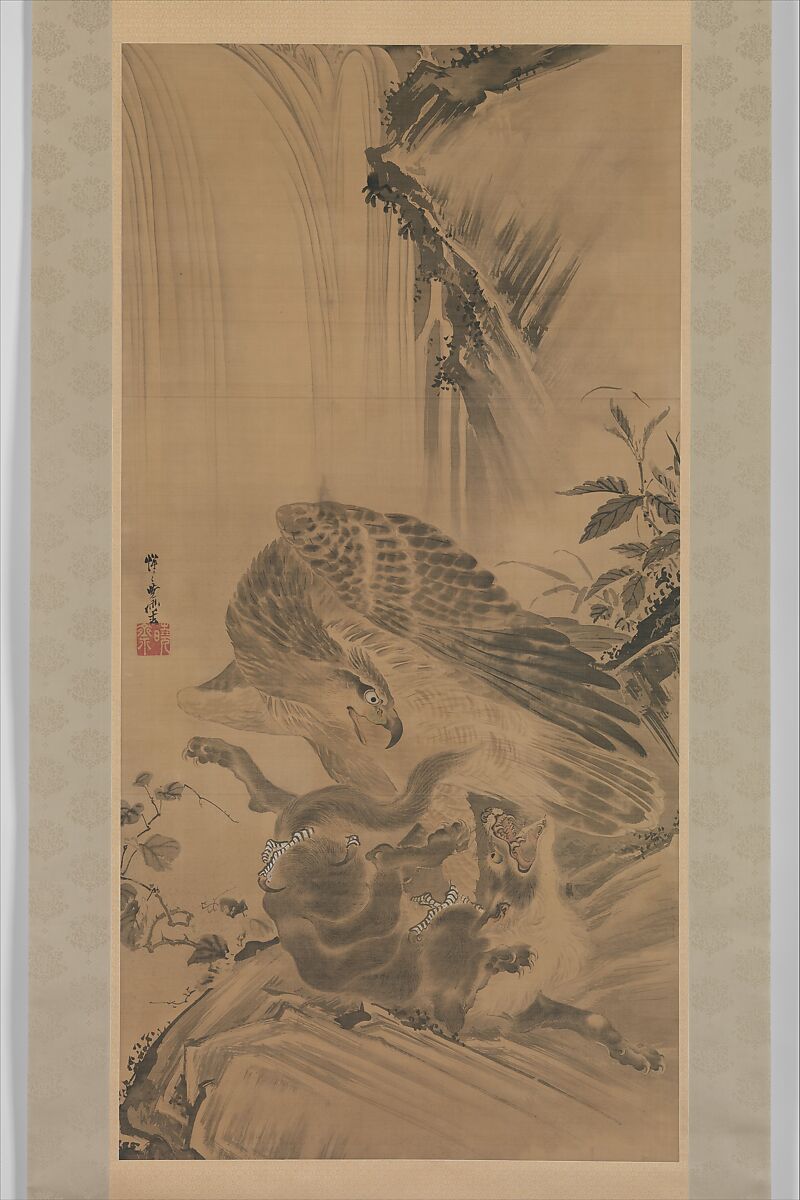 This artwork is meant to be viewed from right to left. Scroll left to view more.