Block Statue of a Prophet of Montu and Scribe Djedkhonsuefankh, son of Khonsumes and Taat
Late Period, Kushite–Saite
On view at The Met Fifth Avenue in Gallery 125
In the late 25th dynasty and early 26th Dynasty the austere beauty of the block statue form, here particularly enhanced by the hard gleam of dark surfaces, was greatly appreciated. The form puts a strong emphasis on the face and complements the often stern countenances favored at the time.

The front of the statue gives the names, titles and parentage of Djedkhonsuiuefankh, son of Khonsumes and Taat. Djedkhonsuiuefankh can be linked to a multigeneration illustrious family of priests at Thebes. On the top of the base is an appeal to the living, a request for offerings to those who would pass the statue where it was placed in Luxor Temple. On the back pillar is an inscribed formula known as the Saite formula.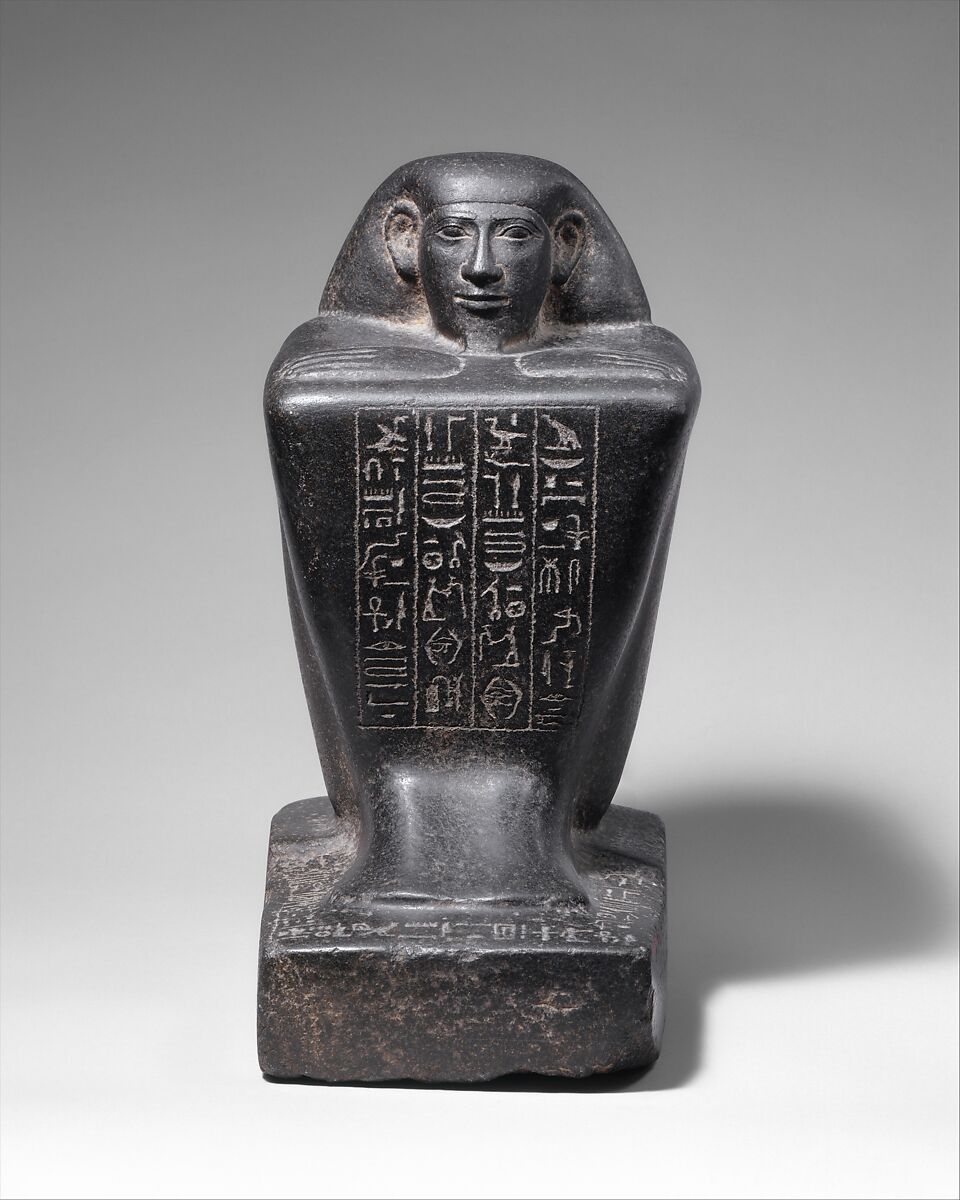 This artwork is meant to be viewed from right to left. Scroll left to view more.