Relief from the Palace of Apries in Memphis
Late Period, Saite
On view at The Met Fifth Avenue in Gallery 123
These blocks belonged to a monumental gateway dismantled and buried in antiquity. The gateway was decorated with at least seven scenes modeled on early depictions of important rituals of kingship. This scene depicts the Festival of the White Hippopotamus, which celebrated the rare appearance of such an animal. The large figure of the king wears a special stole and grasps a staff. Opposite him fits a block now in Brussels, which shows the hippopotamus itself. On the lower right, two men gesture and dance in celebration. Officials with Old Kingdom titles and costumes surround the scene.

The style of the relief is complicated. The sophisticated smooth cheeks and profile of the king, perceptible here even though incomplete, contrast with the pouchy cheeks and round chins of the secondary figures. The raised surface is voluminous, but not modeled in detail, giving the depictions an imposing quality.

This relief was found near a structure usually ascribed to Apries, but the king's serekh name-rectangle is left empty and so does not provide a certain date. Still, the reliefs can be shown to mark a particular moment in the development of art in the Late Period that can have occurred only in the reign of Apries or his successor, Amasis.
#3515. Relief from the Palace of Apries in Memphis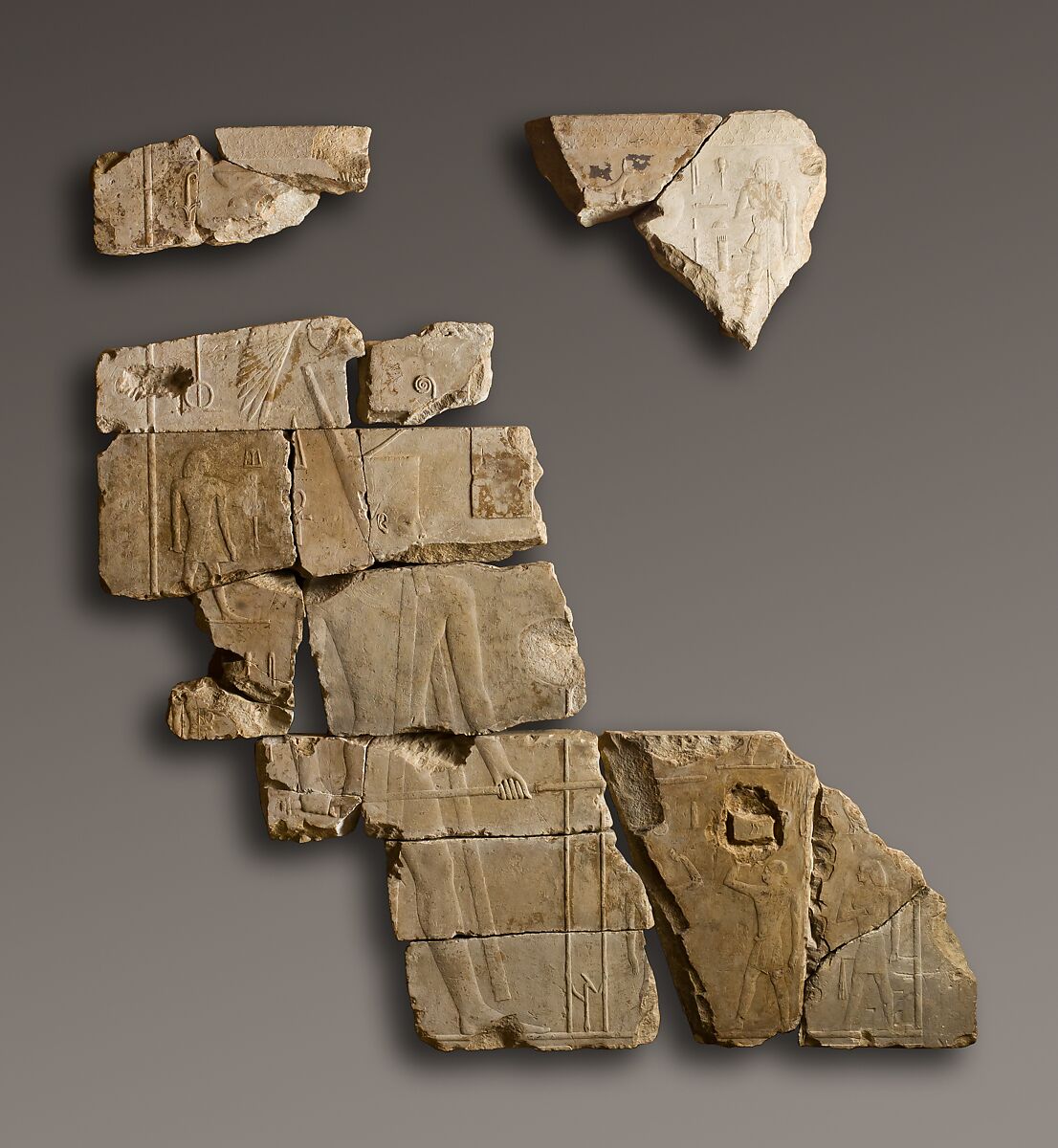 This artwork is meant to be viewed from right to left. Scroll left to view more.