Nefertum
Late Period–Ptolemaic Period
On view at The Met Fifth Avenue in Gallery 134
The god Nefertum is depicted, wearing a lotus blossom on his head from which two plumes emerge. On either side are menats, symbols of great female goddesses. In his hand he holds an ostrich feather fan emerging from a palmette. Gold Inlaid wedjat eyes and now-missing vitreous inlays decorated his crow,n and wedjat eyes seem to have ornamented the bracelets on his arms.

Nefertum was the son of the lion-goddess Sakhmet, and is sometimes envisioned as the son of Bastet or certain other great female lion goddesses. In himself he is associated with the opening of the lotus at dawn and is, therefore, associated with the sun and creation.. The popularity of his statuary as donations, however, may have as much to do with pleasing his mother as with furnishing his own cult.

This large Nefertum was dedicated somewhere at Memphis. After a period, which might even be hundreds of years, it was removed with other figures – including 10.175.132-134 - for respectful burial within the temple precincts. The statue's facial features are blurred, but still visible are the upturned eyes and a small curved mouth. These recall early to mid-Saite Period style. Various factors need consideration, but it may be that this statue, like the statue of Osiris 10.175.133 that has similar features, dates to a period long before it was cached away, probably sometime in the fourth or third century.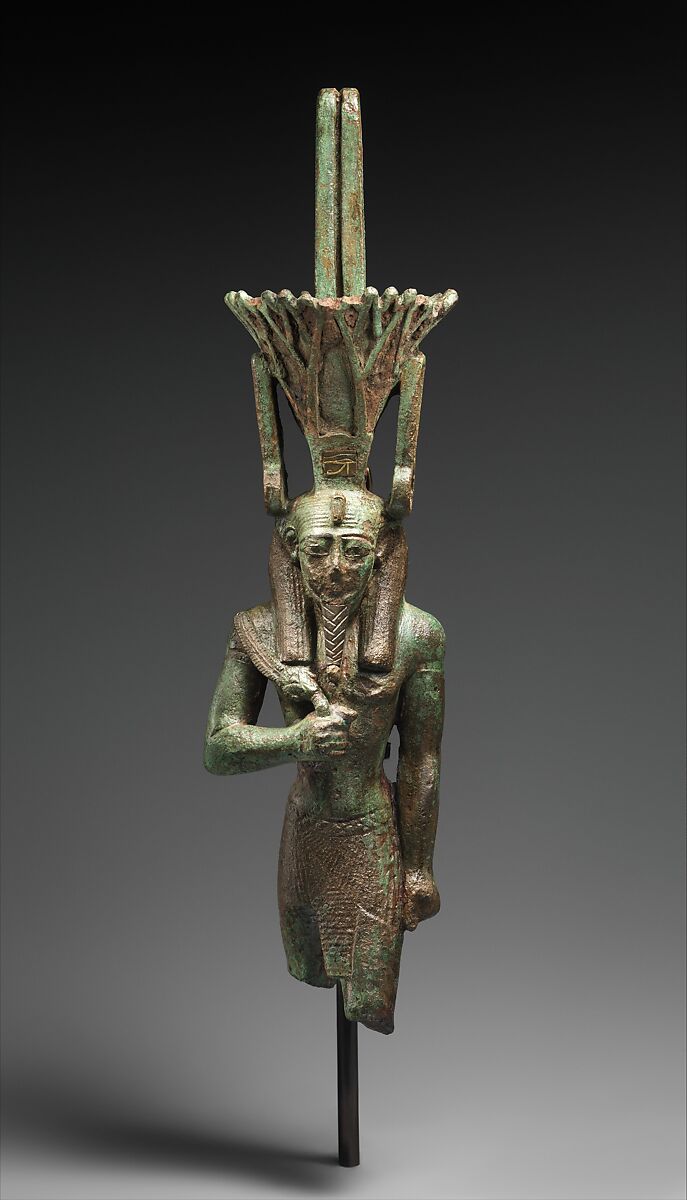 This artwork is meant to be viewed from right to left. Scroll left to view more.