Head of Ahmose I
New Kingdom
On view at The Met Fifth Avenue in Gallery 131
For the Egyptians, two of their greatest kings were Mentuhotep II of Dynasty 11 (ca. 2051–2000 B.C.) and Ahmose I of Dynasty 18. Separated by five centuries, each of these rulers was responsible for reuniting Egypt after a period of disunity, one ushering in the Middle Kingdom and one the New Kingdom.

This slightly over-lifesize head represents Ahmose I wearing the white crown, a symbol of upper Egypt. The face is broad and relatively flat, with a taut, smiling mouth. These features seem to be influenced by representations of Mentuhotep II whose statues still would have been prominent at Thebes in Ahmose's time, and it is no wonder that Ahmose chose to emulate his illustrious predecessor. The large, slanting, prominent eyes, however, convey an intensity that seems to herald the energetic Thutmoside style of Dynasty 18.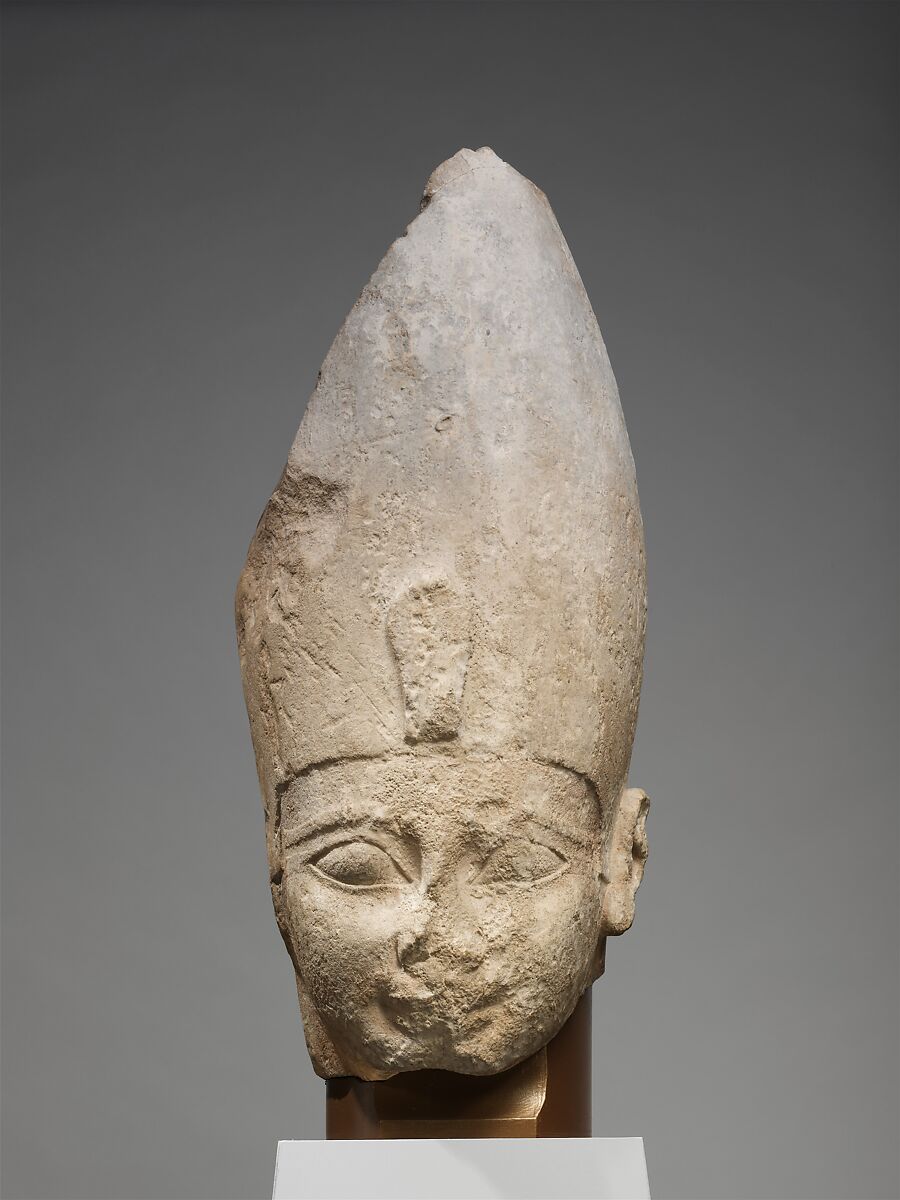 This artwork is meant to be viewed from right to left. Scroll left to view more.