Aegis of Sakhmet or Bastet
Late Period–Ptolemaic Period
On view at The Met Fifth Avenue in Gallery 134
An aegis is a collarlike necklace (often called a broad-collar) bearing a divine head as symbol of protection and fertility. The aegis was an element of a sacred menat necklace from at least the 18th dynasty. Heads of Lion- or cat-headed goddesses were most frequently depicted, but other goddesses and some gods might appear.

Small faience examples like this one might serve as amulets.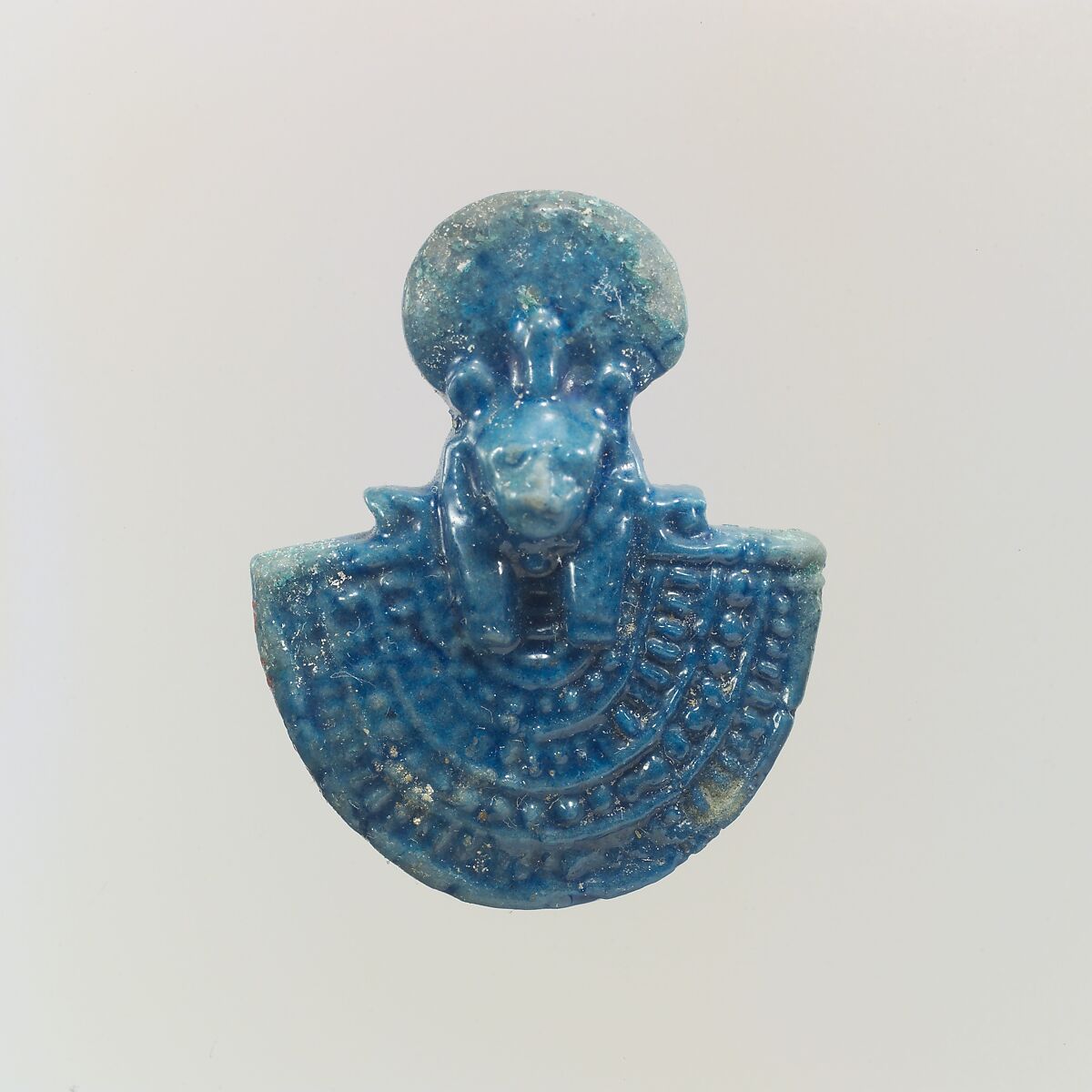 This artwork is meant to be viewed from right to left. Scroll left to view more.