Face attributed to Ptolemy II Philadelphos or a contemporary
Ptolemaic Period
On view at The Met Fifth Avenue in Gallery 134
This very fine fragment from a large statue is attributed to the pharaoh Ptolemy II, or perhaps Ptolemy III, or possibly to a high official of those reigns. Unlike portraits of the 30th dynasty pharaohs and early Ptolemaic royal portraits that continue in that vein, the face shows rounded eyes, fleshy cheeks over suppressed bone structure, a broad mouth, and a knobby chin, features that specialists note may reflect early influence of Hellenistic art on Egyptian.
The face was excavated at Heliopolis.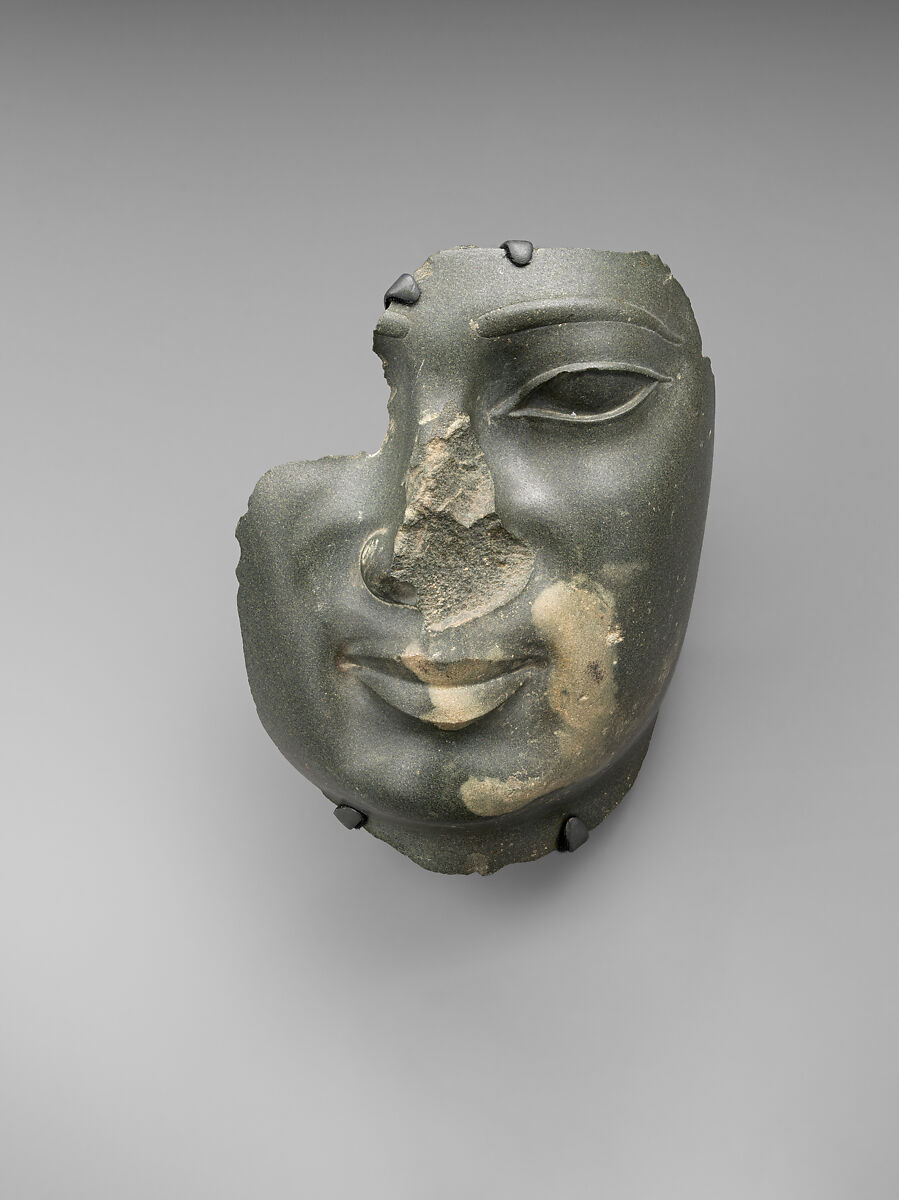 This artwork is meant to be viewed from right to left. Scroll left to view more.