Man Holding a Shrine Containing an Image of Osiris
Late Period
On view at The Met Fifth Avenue in Gallery 128
This man places his open hands on either side of a small naos containing a statuette of Osiris. He wears a close-fitting cap and a long wraparound garment whose ends are gathered in a roll and tucked in at the chest. A slight smile appears on his smooth round face, and raised rims give a bit of emphasis to his eyes. The simple clean lines of the large figure are reinforced by the subdued sheen of the fine graywacke.

The Osiris figure seems to have been carved by a different sculptor. The god's eyes are indicated only by an upper ridge over a flattened surface (known as the sfumato technique), and the pattern of his arms and scepters is unusually overlapped and complex-possibly an intentional effect, or perhaps because the artist did not properly calculate the layout of the figure to allow for more comfortably arranged arms.

The man's gesture protects the naos and was meant to bring about a relationship between him and the god in order to benefit him in the afterlife. It does not necessarily reflect any aspect of the man's occupation in life.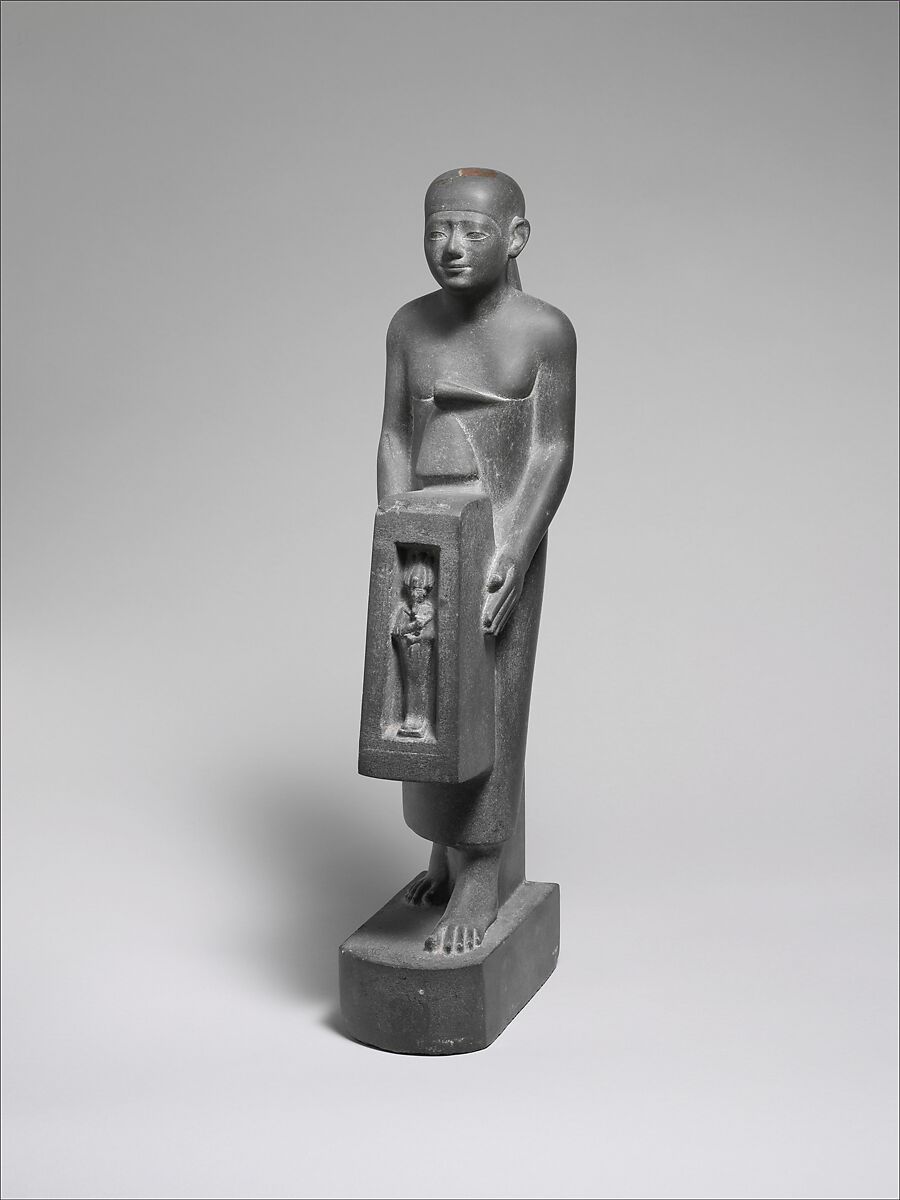 This artwork is meant to be viewed from right to left. Scroll left to view more.