Shabti of Merneptah
New Kingdom, Ramesside
On view at The Met Fifth Avenue in Gallery 122
Merneptah was the fourteenth son of Ramesses II by his queen Istnofret. Already of advanced age, he built little except for a palace at Memphis, his mortuary temple at Thebes (for which he took much of the building material as well as many of the statues from the adjacent temple of Amenhotep IIII), and his exceptionally large tomb in the Valley of the Kings. After the long reign of Ramesses II and the period of peace begun with the Hittite treaties, the whole Mediterranean world was in upheaval. Egypt was attacked from the west by the Libyans in coalition with the Sea Peoples. Merneptah successfully repelled this invasion as well as campaigning in southern Palestine.

This small mummiform or Osirid figure of the king was probably made for his tomb but was said to have been found elsewhere in Thebes. It is inscribed with the king's royal names and titulary and the carefully modeled face is similar to other statues of this king.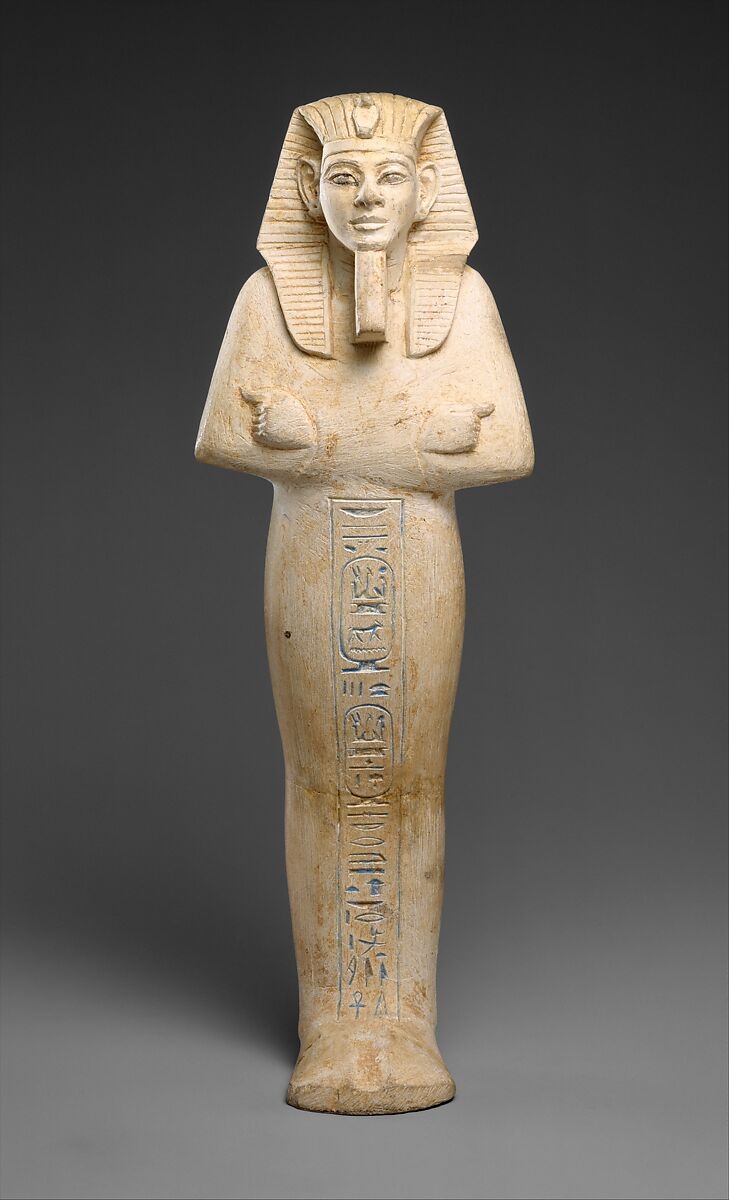 This artwork is meant to be viewed from right to left. Scroll left to view more.