Relief with the Head of Amenhotep I
New Kingdom
On view at The Met Fifth Avenue in Gallery 115
The fragmentary cartouche in the upper left-hand corner of this relief preserves the last letter of the name Amenhotep. In Dynasty 18, there were four kings with this name which means "Amun is satisfied." The identity of the king depicted here is clear from the preserved profile. The shape of the nose and the short upper lip are almost identical to the profile of a head of Amenhotep I, 26.3.30a, in the Museum's collection (see additional photographs). The similarities in these works, one in two-dimensions and the other in three, demonstrate that images of an Egyptian king were probably based on an officially sanctioned likeness that combined recognizable features into an idealized portrait of the monarch in question.

Amenhotep I, like most of his successors in the New Kingdom, made architectural additions to the temple of the god Amun at Karnak. This temple was across the river from and slightly north of Deir el-Bahri, and its axis was parallel to the temples of Hatshepsut and Mentuhotep II. Amenhotep's additions to Karnak were dismantled in ancient times and are now preserved in a number of Museums. By studying the fragments in Egypt and abroad, Egyptologists have been able to determine that one wall was decorated with two scenes of the king smiting his enemies – a typical scene on temple walls. The fragment of relief shown here appears to have been part of one of these scenes.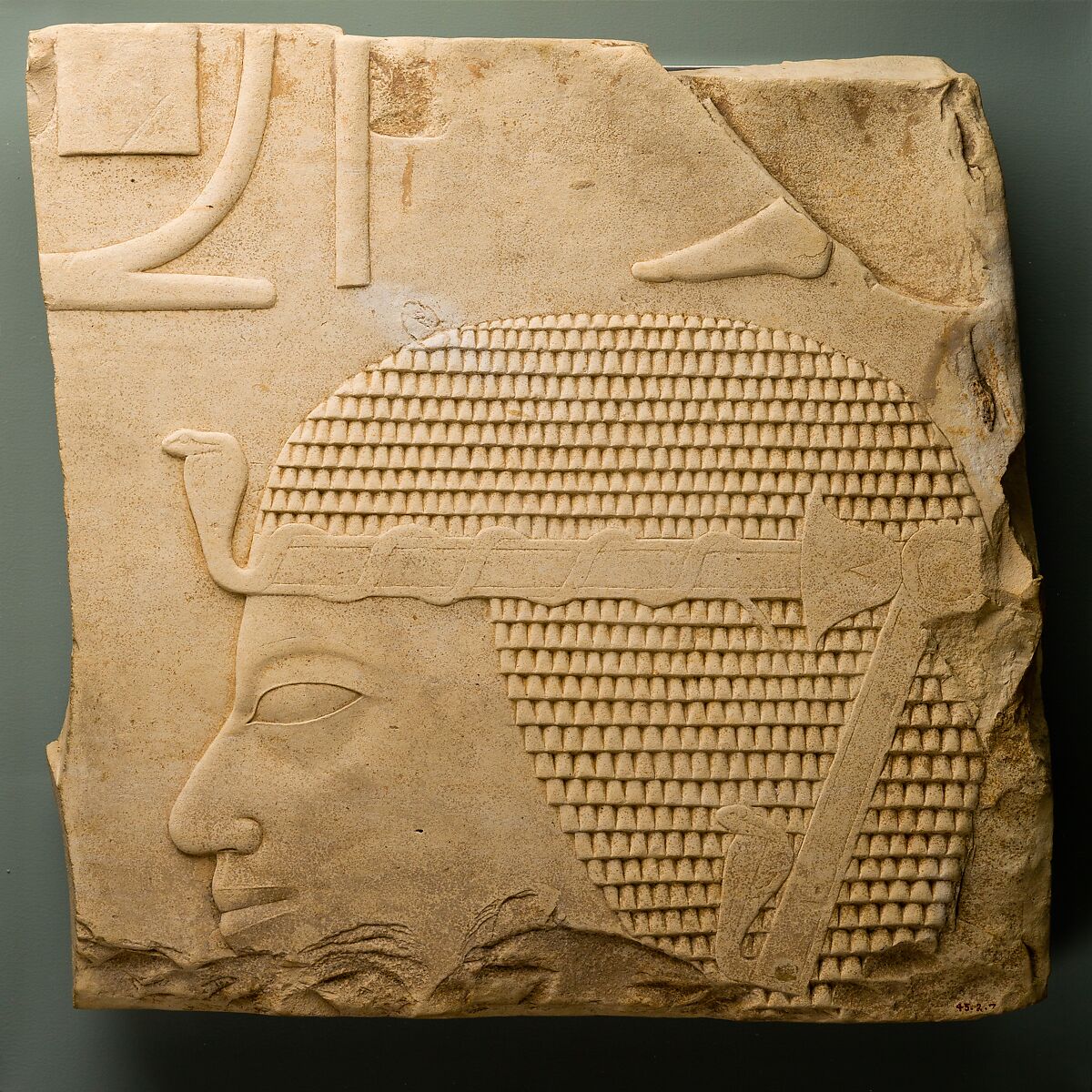 This artwork is meant to be viewed from right to left. Scroll left to view more.