Kneeling statue of Amenemopetemhat
Late Period, Saite
On view at The Met Fifth Avenue in Gallery 127
Amenemope-em-hat was director of the Singers of the North and Overseer of the Singers of Amenemope. The second title was inherited from his father, whose equally fine statue has recently been discovered at Tanis, where there was a cult of Amenemope, a form of the god Amun. The first title implies wider authority.

Amenemope-em-hat holds before him the cult object of the cow-eared goddess Hathor. The proportions of this figure, its muscularity, and such details as the slanted ridges of the collarbone and the shallow depression down the center of the torso represent a conscious attempt in the Late Period to emulate the classic works of the Old and Middle Kingdoms.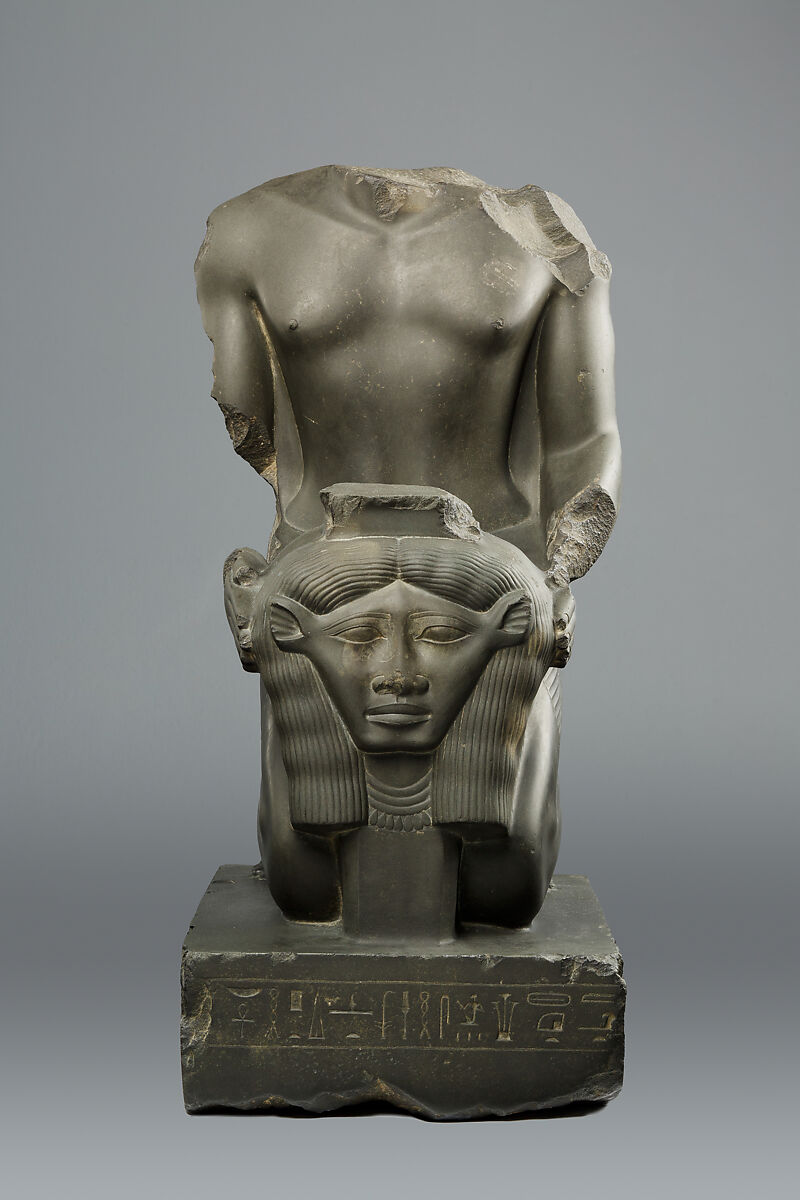 This artwork is meant to be viewed from right to left. Scroll left to view more.