Game Box Inscribed for Taia and His Family
New Kingdom
Not on view
This wooden game box has two playing surfaces and a drawer for storing gaming pieces and throw sticks that were used as counters for determining moves in the games. The top surface is laid out with twenty squares for the game tjau (robbers). The bottom has thirty squares for the game senet (passing). In the New Kingdom, senet became associated with the underworld; the obstacles of the game corresponding to hazards met on the journey to the afterlife. In the tomb of Nefertari, principal wife of Ramesses II, a scene depicts the queen playing senet in the afterlife against an invisible adversary.

The box is inscribed on the top and sides with funerary offering texts for the overseer of works Taia, his father, also named Taia, and his mother, Yuwi. On one end is a scene showing Taia and his wife, Tekhyt, seated on the right facing an offering table. Facing the table on the left is Takhyt's mother, Ahmose.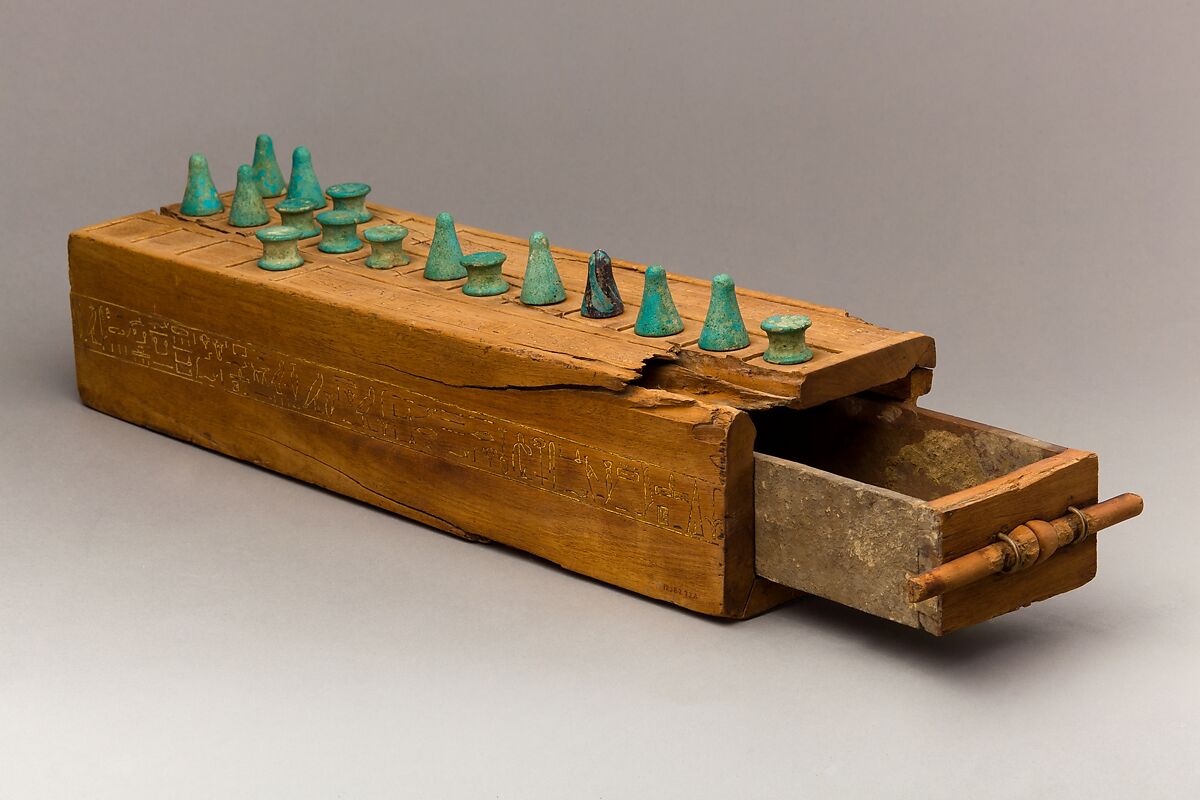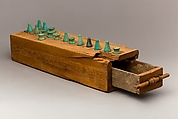 This artwork is meant to be viewed from right to left. Scroll left to view more.