Pendant in the Shape of an Uraeus
Middle Kingdom
Not on view
The uraeus was a royal symbol of protection, as the representation of a rearing cobra could magically spit fire at the enemies of Egypt from its perch on the king's forehead. During the late Old Kingdom, as private people became identified with Osiris and thus with the king after death, some royal iconography, including the uraeus, was adapted for use by the elite. During the Middle Kingdom, the period from which this object dates, uraei are found in funerary contexts, seen most often in object friezes on rectangular coffins or gracing the foreheads of masks and anthropoid coffins.

This particular uraeus, made in an elegant filigreed style, is one of a handful of similar pieces. Here the head is missing, as is the lower part. Based on other examples, this might have taken the shape of a stylized basket, the hieroglyph for neb, meaning "lord," or "lady." The uraeus represented the tutelary goddess of Lower Egypt (the north), Wadjet; she and her Upper Egyptian vulture counterpart , Nekhbet, were often shown atop baskets to symbolize the "Two Ladies" that protected a united Egypt. The scrolls within the shape of the cobra's hood may suggest the patterns on the snake's skin.

When this was given to The Museum, the donor informed the curator, Herbert Winlock, that it had come from the Tomb of the Three Foreign Wives of Thutmose III (see for example 26.8.98). Since it dates to over half a century earlier than the tomb, it would have been there as an heirloom.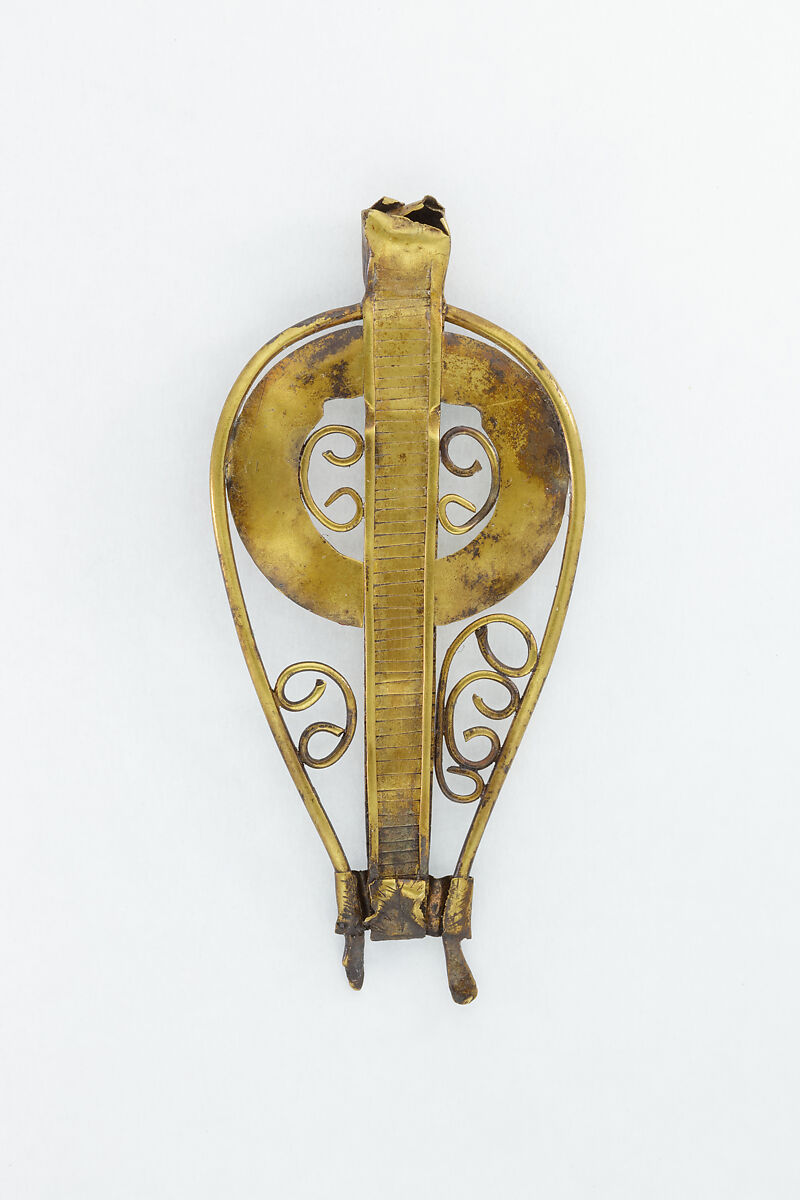 This artwork is meant to be viewed from right to left. Scroll left to view more.