Naophorous Block Statue of a Governor of Sais, Psamtikseneb
Late Period, Saite
On view at The Met Fifth Avenue in Gallery 127
This block statue represents a governor of the Saite nome (district) in the western Nile Delta, and was intended for a temple called the "House of the Bee," a temple dedicated to Osiris in Sais, Egypt's capital city at this time. A shrine is represented in relief on the front of the statue, and inset in the the shine is a figure of the god Osiris.

Although the end of the man's name is partly broken away, leaving only Psamtik-, he can be identified based on his titles and two other monuments as the Psamtikseneb who was governor during the reign of Psamtik I. The statue shows characteristics of statuary of the early Saite Period: the indentation in the hair over his forehead, the shrine on the front surface of a block statue.

The bare arms and elongated forms of the block statue are also characteristic of the early Saite period. The long liquid curves of this figure would have been further exaggerated by a tall base, which is now missing.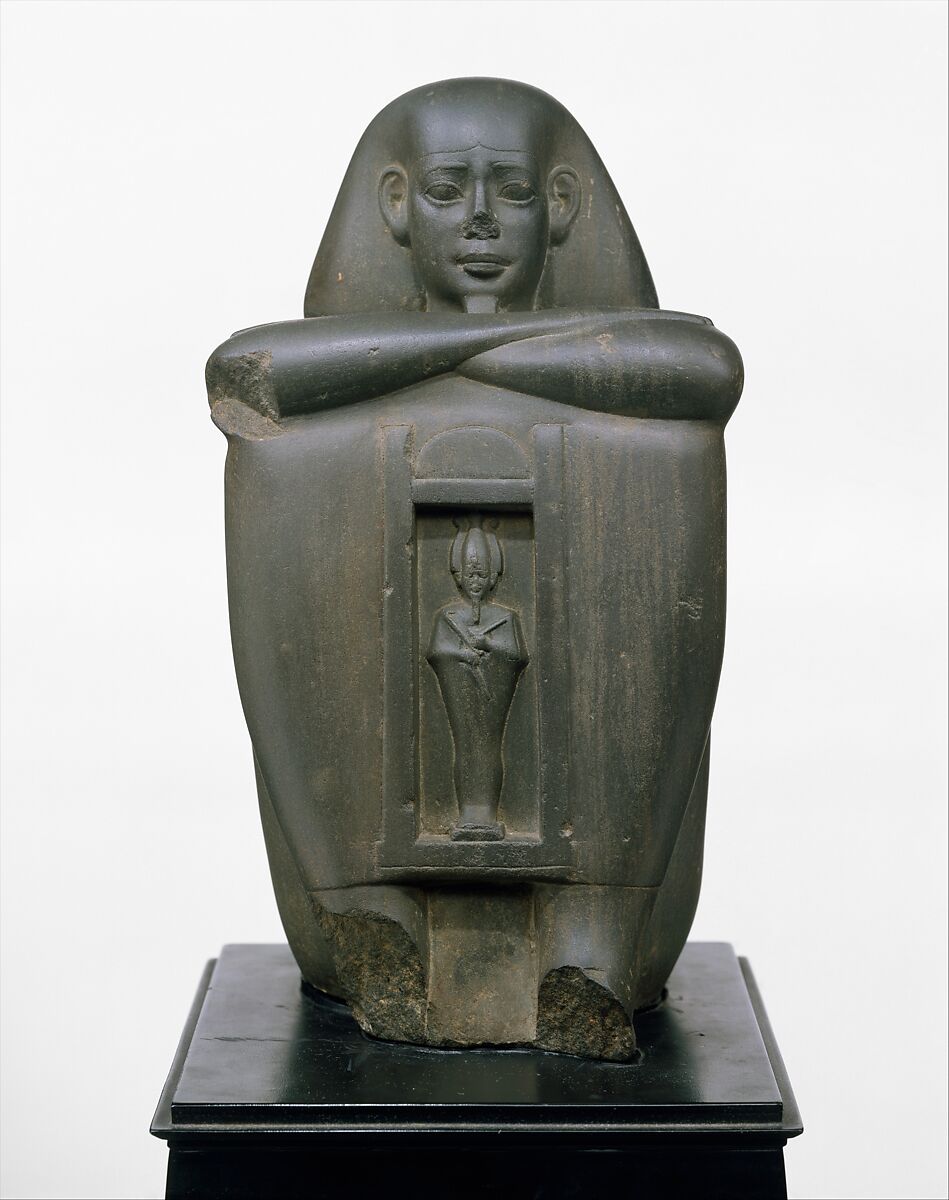 This artwork is meant to be viewed from right to left. Scroll left to view more.