Imhotep, donated by Padisu
Late Period–Ptolemaic Period
On view at The Met Fifth Avenue in Gallery 134
Imhotep was adviser to King Djoser in the third dynasty and he is credited with the design of the Step Pyramid in Saqqara, the earliest pyramid in Egypt. For this and other achievements of wisdom and learning attributed to him, in later periods he became one of the only historical non-royal people to be divinized and to have a dedicated cult, which was particularly strong in the Memphite region.

In copper alloy statuettes like this one, he is shown sitting, wearing his close-fitting cap and holding a scroll on his lap. The scroll on this statue is inscribed with the name of Imhotep, and the base is inscribed for a' "servant of Ptah's son" (Imhotep was considered the son of Ptah). The servant's name was Padisu, son of Hetepsopdu.

In a symbolic sense, the scroll also serves to emphasize his wisdom and erudition, his role as a patron of scribes, and hints at the many intellectual forays into medicine, architecture, and engineering that were later ascribed to him. His attire varies, but in this instance he wears a short kilt and sandals. His throne, meanwhile, bears elaborate detail – feathered on the sides and with the sematawy symbol on the back, representing the union of Upper and Lower Egypt. The throne is hollow cast and concreted core material is visible from the underside.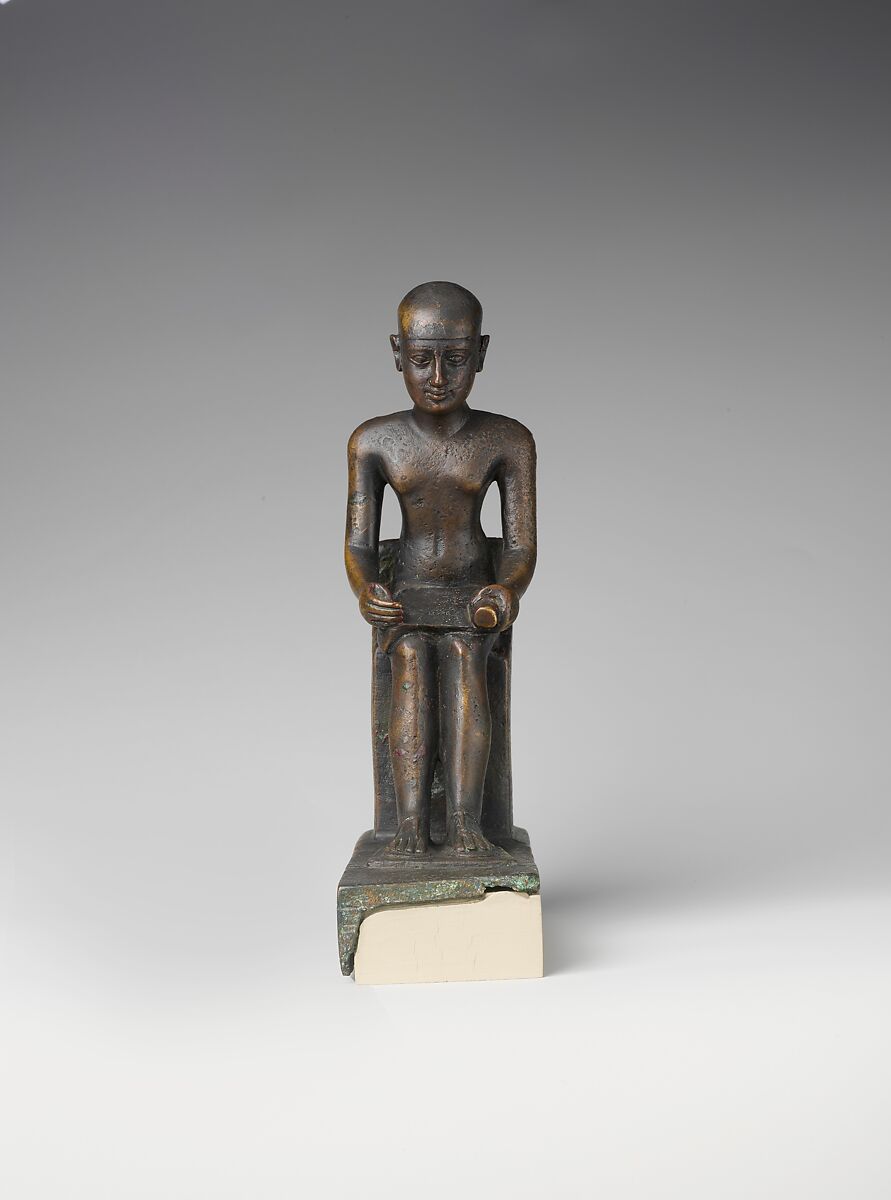 This artwork is meant to be viewed from right to left. Scroll left to view more.