Diadem with a Pair of Gazelle Heads
New Kingdom
On view at The Met Fifth Avenue in Gallery 136
During her lifetime, a queen wore this delicate diadem tied over her wig. The headband not only identified her elite rank but also identified her as a woman participating in a cultic performance. Tomb depictions illustrate high-ranking women wearing similar ornaments when they took part in rituals that likely honored important goddesses like Hathor, Mut, or Sakhmet. The reason for depicting gazelles is not clear, although they are associated with the sun god, fertility, and rebirth—all subjects connected to these great goddesses. Gazelles inhabit the low desert along the edge of the Nile's floodplain, often traveling in pairs. This habitat probably explains why these animals figure prominently in a significant myth about the goddesses that takes place in that setting.
#3410. Diadem with two gazelle heads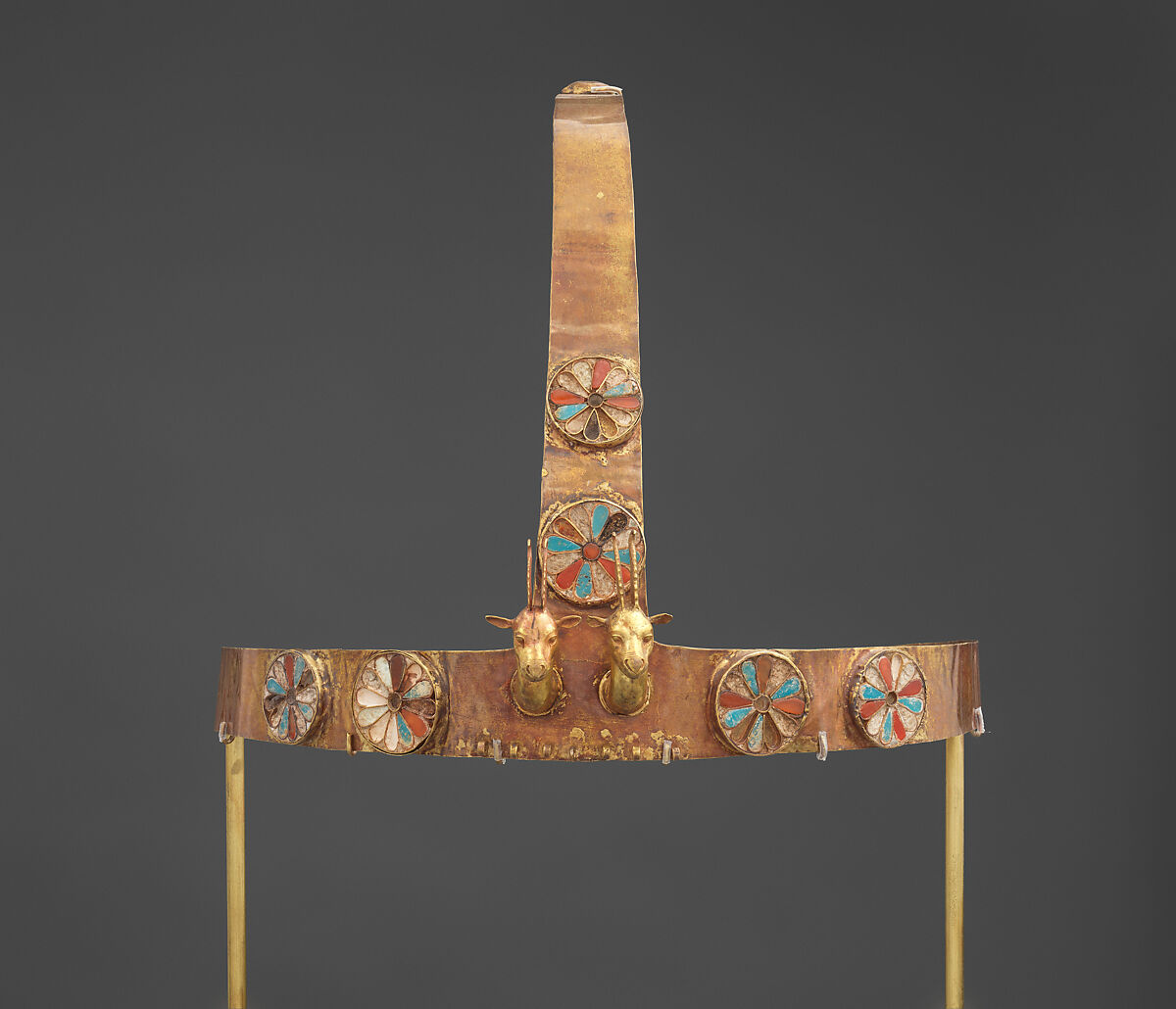 This artwork is meant to be viewed from right to left. Scroll left to view more.