Reconstruction of Geometric Decoration
New Kingdom
Not on view
The faience tiles in this reconstructed panel of geometric decoration were unearthed during the Museum's excavations at Malqata, the site of a festival city constructed by Amenhotep III to celebrate his three rejuvination festivals, or heb seds. The tiles were found in stacks on the floor of a room in the southwest corner of a temple built to honor the god Amun (see the excavation photo above). Originally they probably decorated the sides of a wooden shrine or some other piece of temple furniture such as the cabin on a sacred barque that would have been used to carry the god's image in celebrations.

The reconstruction is based on the shapes of the tiles which suggest that they were made to fill spaces between series of running spirals. These spirals would probably have been carved in wood or plaster and covered with gold foil (restored here in gold paint). Smaller, rectangular tiles formed the borders of the decoration. A similar geometric pattern may be seen on a section of painted ceiling decoration that was discovered in the King's Palace, the main ceremonial building at Malqata.

The excavators found other decorative elements in the same area as the tiles, including a long section of cavetto cornice and a cartouche containing the throne name of Amenhotep III, Nebmaatre. Originally thought to be parts of wall decoration, it now seems more likely that these are the remains of decorated temple furniture that was dismantled to retrieve the gold after the temple was no longer in use.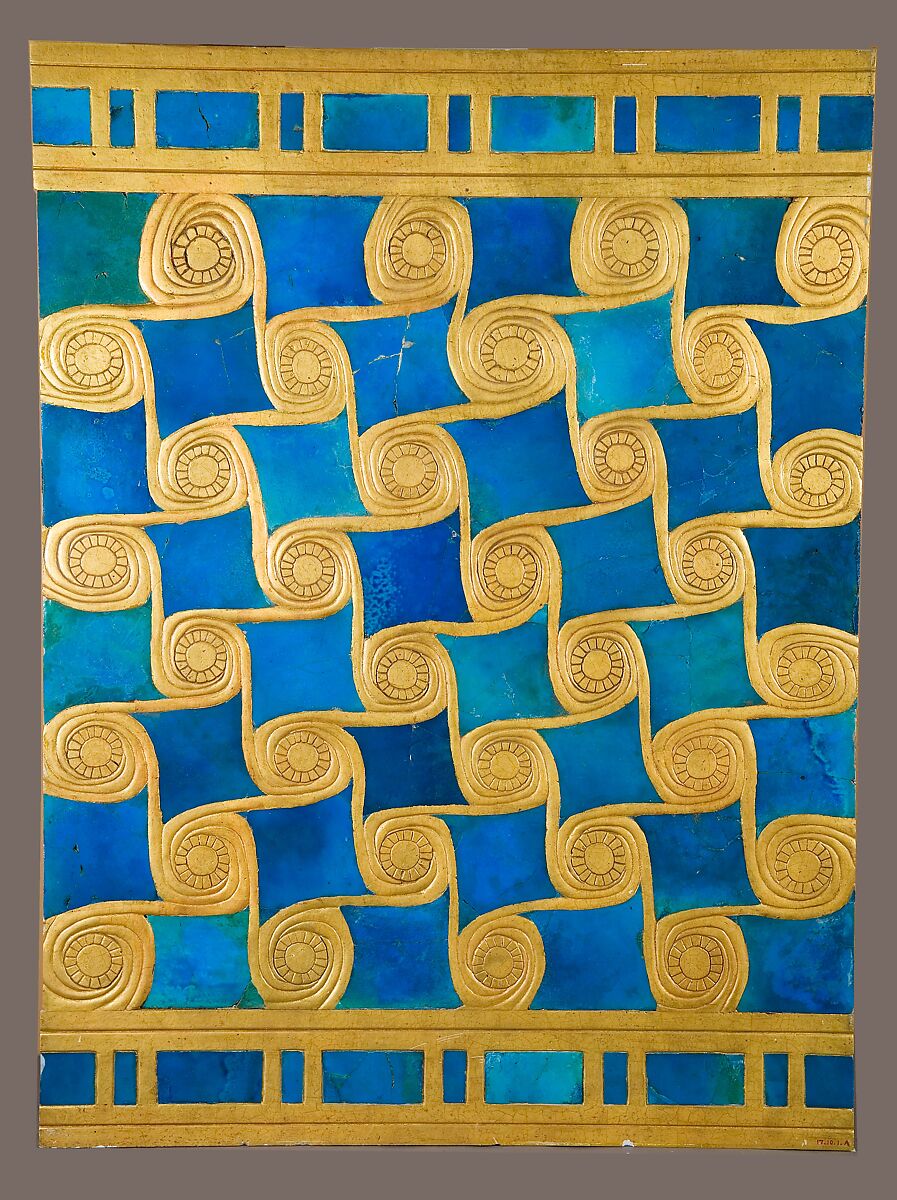 This artwork is meant to be viewed from right to left. Scroll left to view more.