Relief-decorated Lentoid Bottle ("New Year's Bottle"); Horus falcon in marshes on one side; cow goddess in marshes on the other
Late Period
On view at The Met Fifth Avenue in Gallery 127
The goddess Nebethetep, who is invoked in the inscription and who is related to Hathor, strides through the marshes in the form of a cow in the scene on one side of this jar. On the other the falcon god Horus is depicted in a thicket in the marshes.

Relief-decorated faience vessels of the first half of the first millennium B.C. form a distinctive group. The scenes they exhibit are drawn from a set of interconnected cycles mainly having to do with divine and royal rebirth and great female goddesses, mythological events that were filled with meaning for society's continuity and prosperity. As the inscription on a band around the contour of this vessel indicates, these themes were evoked at the transition to a new year, which in Egypt occurred when the Inundation began to cover the land and the success of the coming growing season was in the balance.

Details of the decoration and evidence of polychrome decoration suggest that this flask belongs to a series separate from the usual pale blue and somewhat later New Year's flasks. This polychrome group had connections to a wider East Greek production.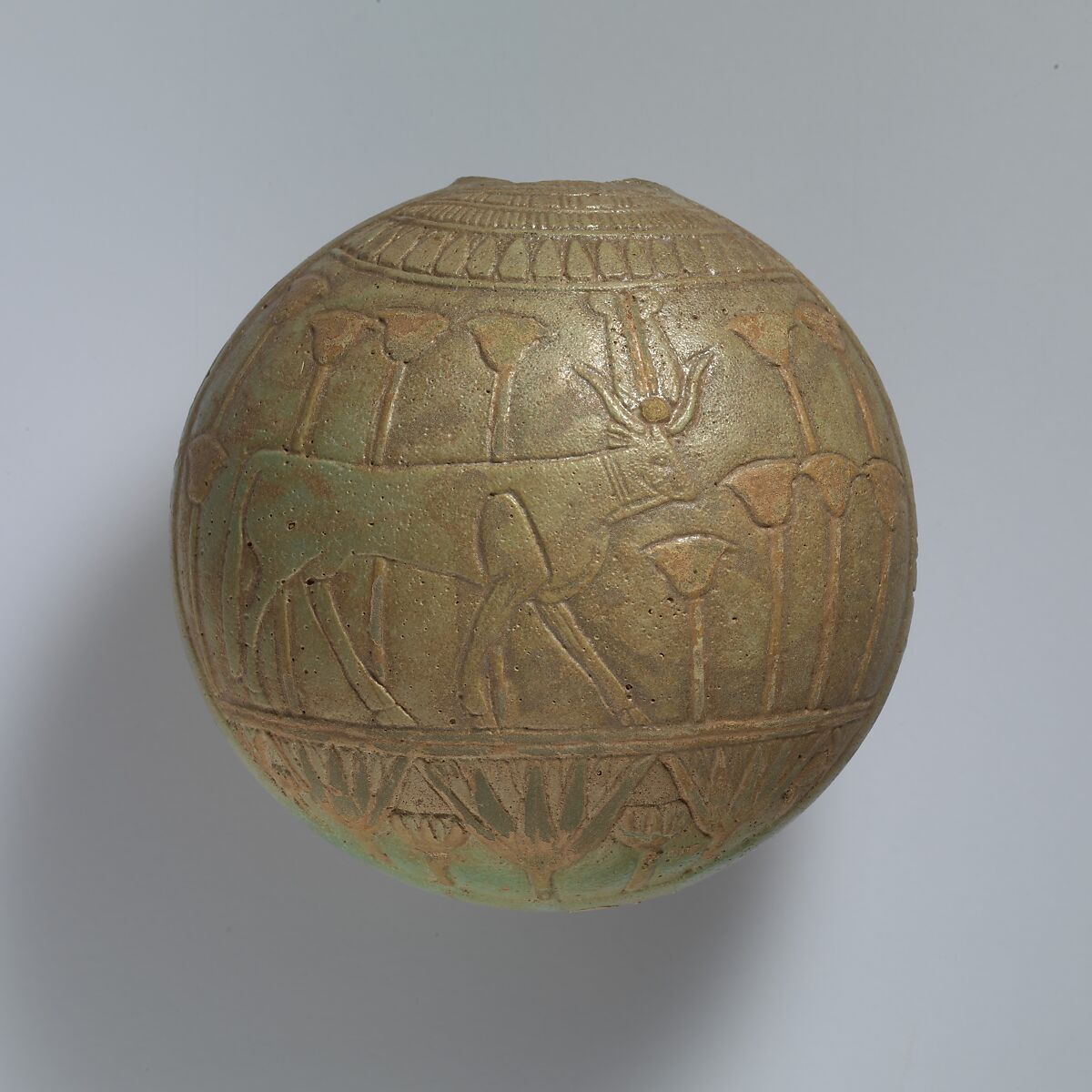 This artwork is meant to be viewed from right to left. Scroll left to view more.