Cowroid Stamp Seal from Ruiu's Burial
New Kingdom
On view at The Met Fifth Avenue in Gallery 116
The burial of Ruiu was found in the tomb of her father, Neferkhawet>, which was excavated by the Museum's Egyptian Expedition in 1935. Lying against the right side of the head end of Ruiu's coffin was a small basket that contained a wooden box and a metal razor. Inside the box were four scarabs and a cowroid seal-amulet made of steatite, two ebony kohl sticks, and a small metal spoon.

Like three of the scarabs in the box, this cowrie-shaped seal-amulet (known as a cowroid) retains traces of blue glaze. On the base are rows of rather crudely carved ankh-hieroglyphs.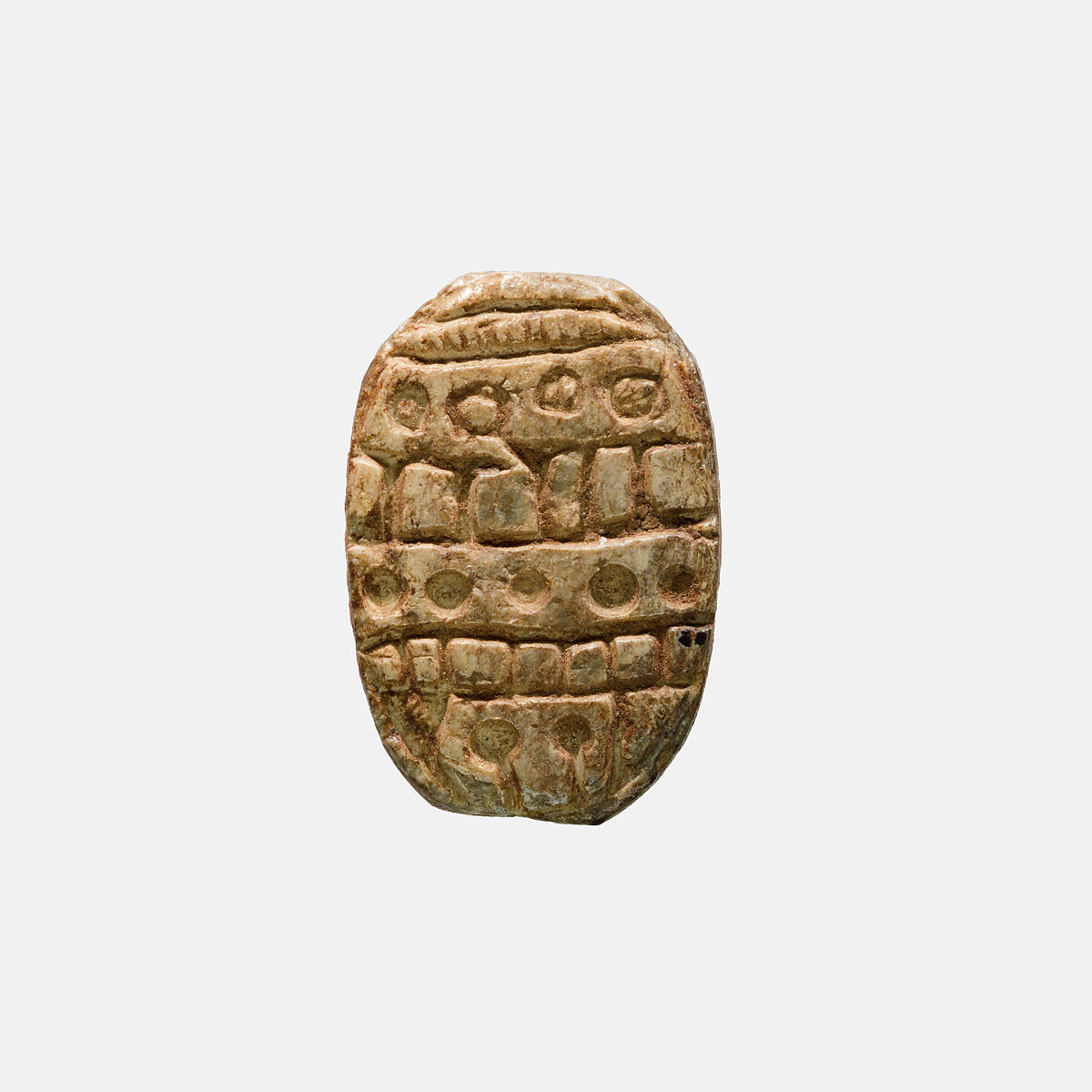 This artwork is meant to be viewed from right to left. Scroll left to view more.