Statuette of Taweret
New Kingdom
On view at The Met Fifth Avenue in Gallery 114
Taweret stands with her left foot slightly advanced, suggesting movement. This pose is usually reserved for images of men in earlier periods. She also has one arm bent and holds a lotus bud in her raised hand, a gesture not previously seen in representations of women. The introduction of new poses and gestures in the statues of nonroyal women in the early New Kingdom may reflect the increasingly prominent roles played by women at all levels of Egyptian society at the beginning of this period.

Taweret's hairstyle was fashionable from Dynasty 17 into early Dynasty 18. The front of the hairdo is a mass of braids pulled forward over the shoulders. In the back, three thick plaits are drawn together, exposing parts of the neck and shoulders.

This statuette was dedicated to Taweret by her mother, suggesting that she was unmarried and lived at home. The lotus bud may refer to Taweret's youth. This unopened flower is rarely seen in statues. Here, as on the statuette of Amenemhab, 26.7.1413, it may indicate that the young person depicted died prematurely.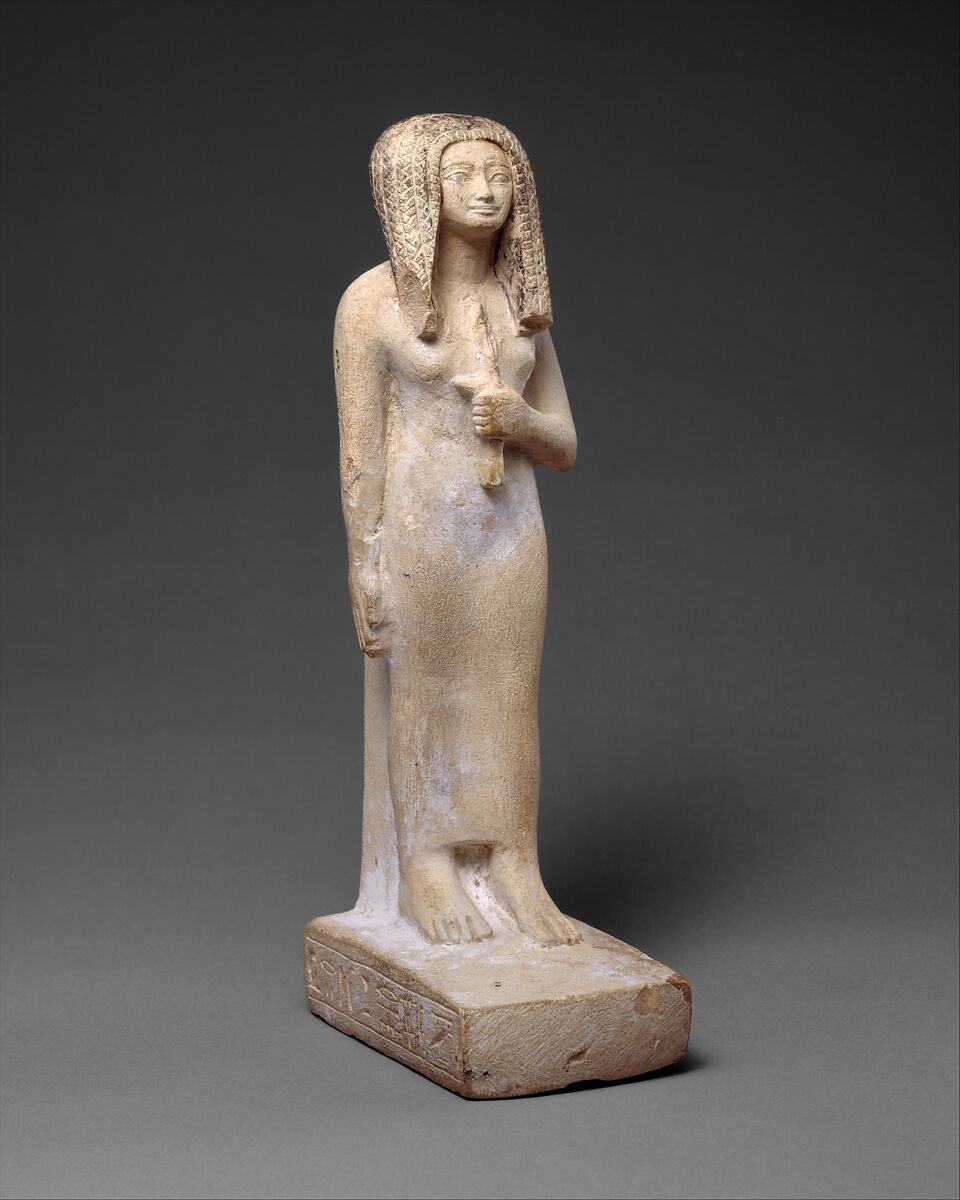 This artwork is meant to be viewed from right to left. Scroll left to view more.