Relief from the North Wall of a Chapel of Ramesses I
New Kingdom, Ramesside
On view at The Met Fifth Avenue in Gallery 129
On the North wall of his chapel at Abydos, Ramesses I is shown as the deceased king who has become one with the god Osiris. The dead king's image is seated, his hand stretched toward a small offering table. To the right of the table are piles of offerings and above these is an offering list. The small figures on the lower right are performing the rituals that accompanied the presentation of the offerings.

Below the figure of Ramesses are a group of Nile gods, two of whom tie the symbols of Upper and Lower Egypt (the papyrus and lotus plants) around the hieroglyph that means union. On either side of these figures, other Nile gods bring vases of fresh water symbolizing "life, all happiness, all food, all provisions."

Ramesses I, first king of Dynasty 19, came to the throne as an elderly man. This chapel and most other monuments dedicated to Ramesses were built or completed by his son and successor Seti I.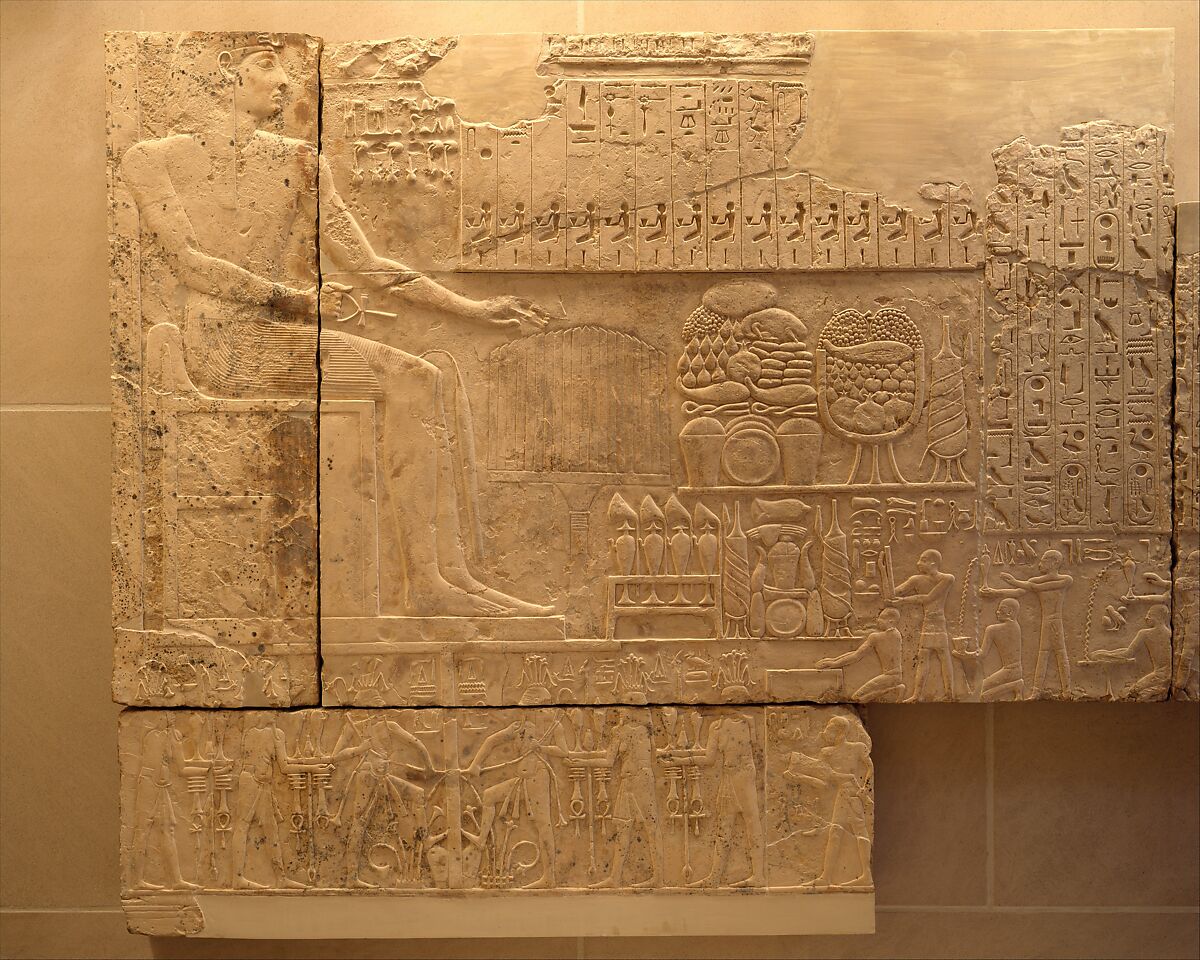 This artwork is meant to be viewed from right to left. Scroll left to view more.