Nefertum
Late Period–Ptolemaic Period
Not on view
The god Nefertum was born out of a lotus flower on the mound of creation; thus he was closely connected with the sun, creation, and with the lotus, but also, more broadly, sweet-smelling, pleasant things. Nefertum was the son of Ptah and of the lion-goddess Sakhmet, and is sometimes envisioned as the son of Bastet or certain other great female lion goddesses. He had a martial aspect, but also a protective one, mirroring some of the contrasting but complementary qualities of Sakhmet and Bastet. In later periods, his protective aspect expanded and he was a symbol of good fortune, which perhaps in part explains his prominent role as a subject for statuettes and amulets.
In copper alloy statuettes, he is shown, almost without exception, as a beautiful man who wears a crown comprised of a lotus blossom framed by menat symbols and topped with two tall feathers; the menats derive from his association with feline goddesses. Behind the crown, Nefertum has a triple-strap suspension loop at the base of the crown, a common feature on Nefertum statuettes whether large or small. Some comparable statuettes hold their hands at the side, as here, while others hold a sickle-shaped object, probably an ostrich feather fan.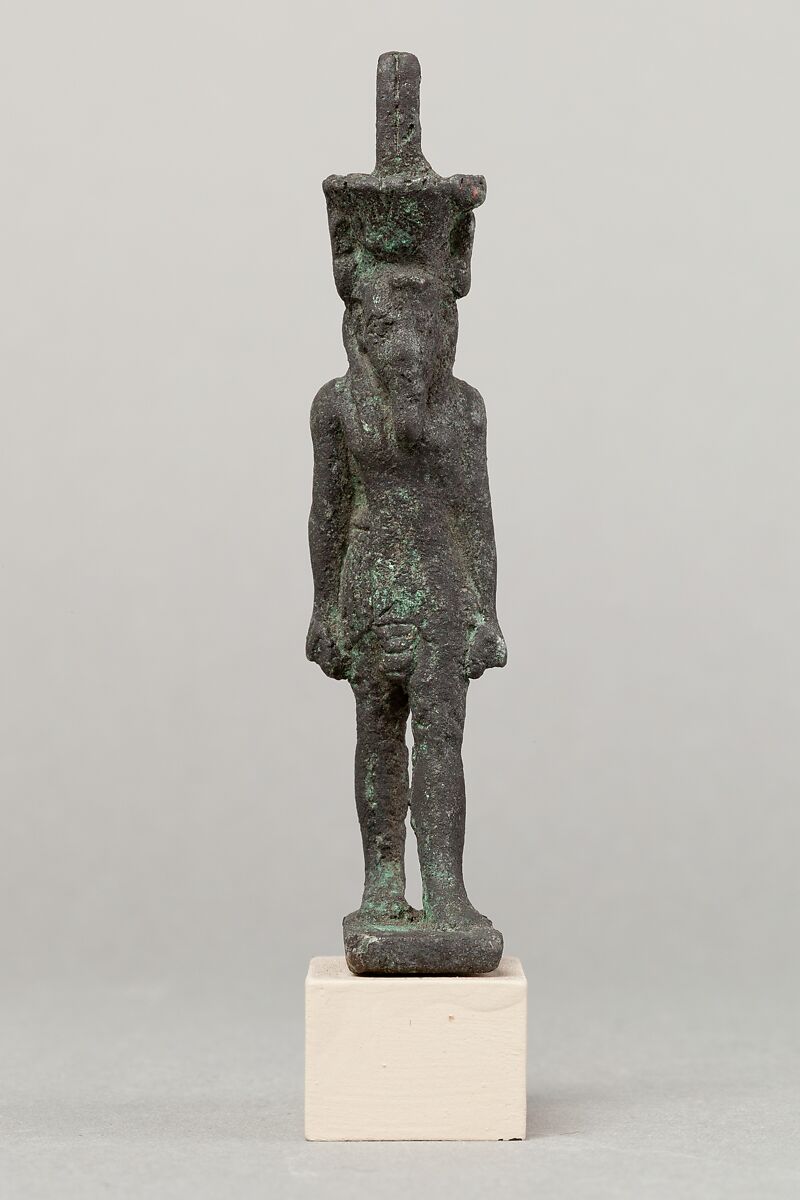 This artwork is meant to be viewed from right to left. Scroll left to view more.