Cat
Late Period–Ptolemaic Period
Not on view
Bastet was a powerful goddess of Lower Egypt, one who was protective and could bring about great prosperity. In zoomorphic form, she was represented as a cat and cats were considered sacred to her. As a cat, she is poised and alert, on guard against external forces.

Like cat-headed Bastet statuettes, these seated cats often have special adornments, but this figure is even more elaborate than most. It has deep-cut eyes for inlay and ears pierced for earrings, probably of precious metal. Incised decoration includes a scarab on the top of its head, a beaded collar, and a wedjet amulet hanging below the collar. The wedjet eye, or Eye of Horus, was personified by the goddess Wadjet, who was closely linked with Bastet as both goddesses were protectors of Lower Egypt.

Cat statuettes like this one were among some of the most common zoomorphic dedications of the Late and Ptolemaic Periods. Small statuettes would have been dedicated as offerings to temples or deposited in catacombs alongside cat mummies, as at the extensive catacombs at Bubastis and Saqqara. Sometimes larger hollow examples held a cat mummy inside.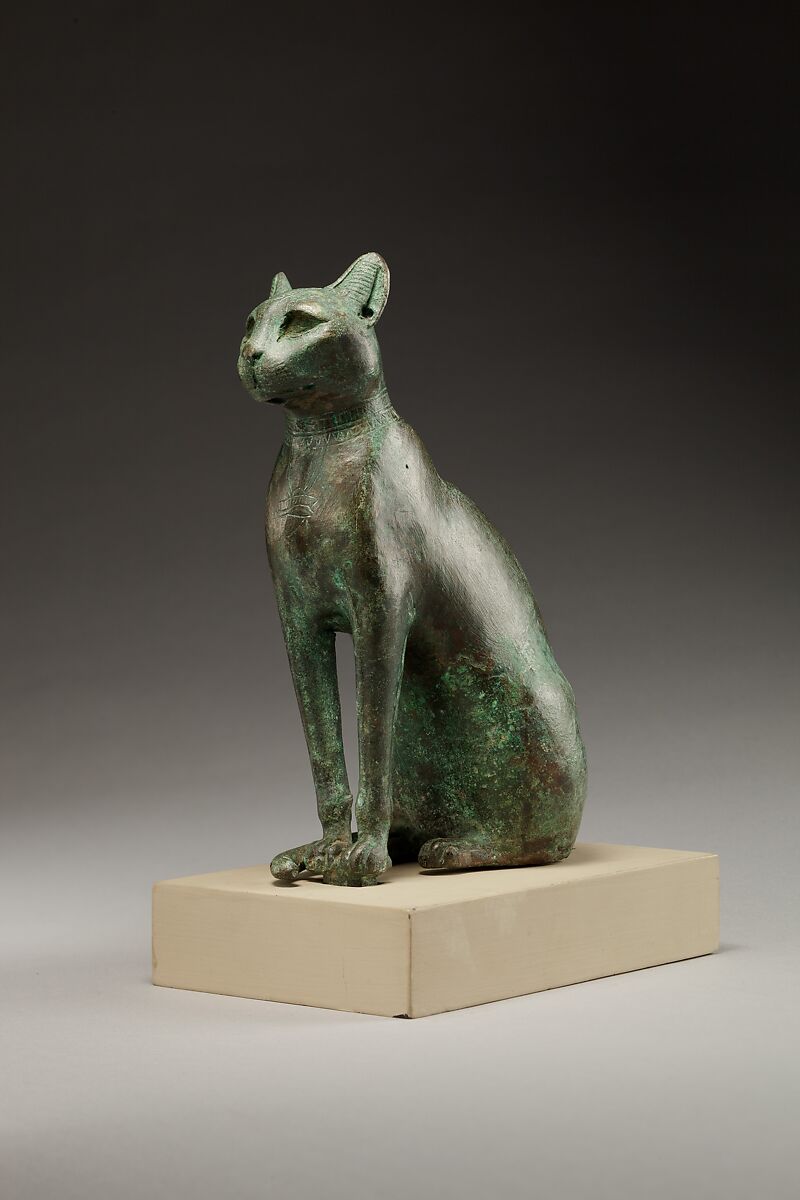 This artwork is meant to be viewed from right to left. Scroll left to view more.