Picture Book: Camellia (Ehon Himetsubaki)
Nishikawa Sukenobu Japanese

Not on view
This book features illustrations of exemplary women. According to the text in the upper section of these pages, a beautiful plum tree owned by a poor woman was to be transferred to the garden of Emperor Goichijō's palace by imperial order, but the emperor, moved by the lady's poem expressing sympathy for the warblers that would lose their nest, decided not to take the tree.

The brushwork of the plum tree reveals Sukenobu's training in the Kano idiom.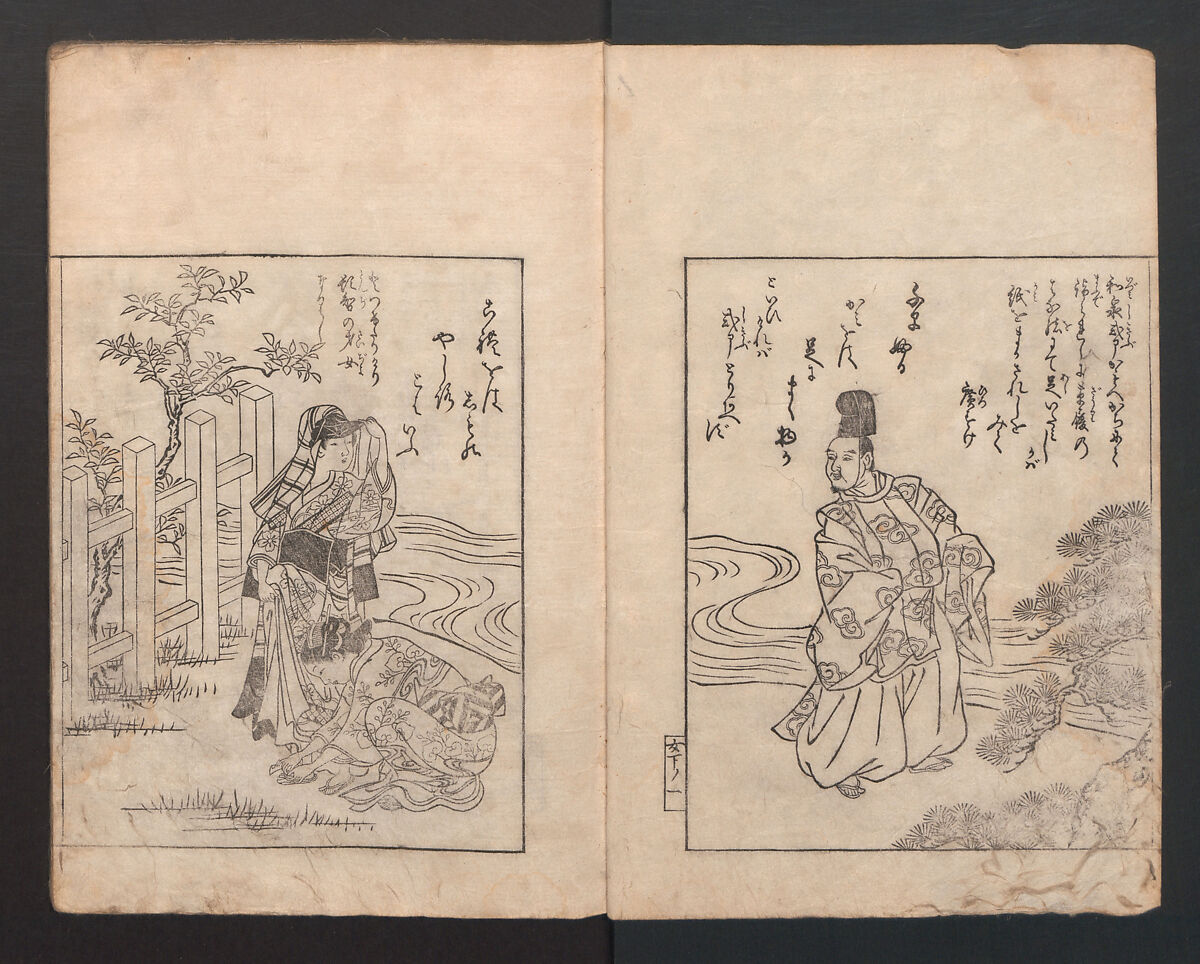 This artwork is meant to be viewed from right to left. Scroll left to view more.