Relief scene of priests and attendants performing rites and bringing offerings to Khety
Middle Kingdom
On view at The Met Fifth Avenue in Gallery 107
Khety was the first recorded royal treasurer ("overseer of what is sealed") of Mentuhotep II (ca. 2051–2000 B.C.). Royal treasurers ranked directly under the pharaoh, on the same level with the vizier and the royal chief steward. His was situated high up in the cliffs at Deir el-Bahri, near the mortuary complex of his monarch. The relief fragments that are displayed here derive from the tomb's entrance passage.

One or more scenes, illustrated by the fragments shown here, come from depictions of offering-bearers and priests performing rites in front of the tomb owner. In the second register, inscriptions identify a "chamberlain" and a "lector priest," as well as a sem priest (dressed in a leopard skin) who performs the offering invocation. In the bottom register is a scribe with a papyrus roll followed by a "gardener" carrying a basket full of fruit. Below the basket, an inscription refers to the tomb owner himself: "the truly beloved of his lord, the overseer of the interior [father's name missing]'s son Khety."

See also: 26.3.354r, s, t, v1, 2, and x.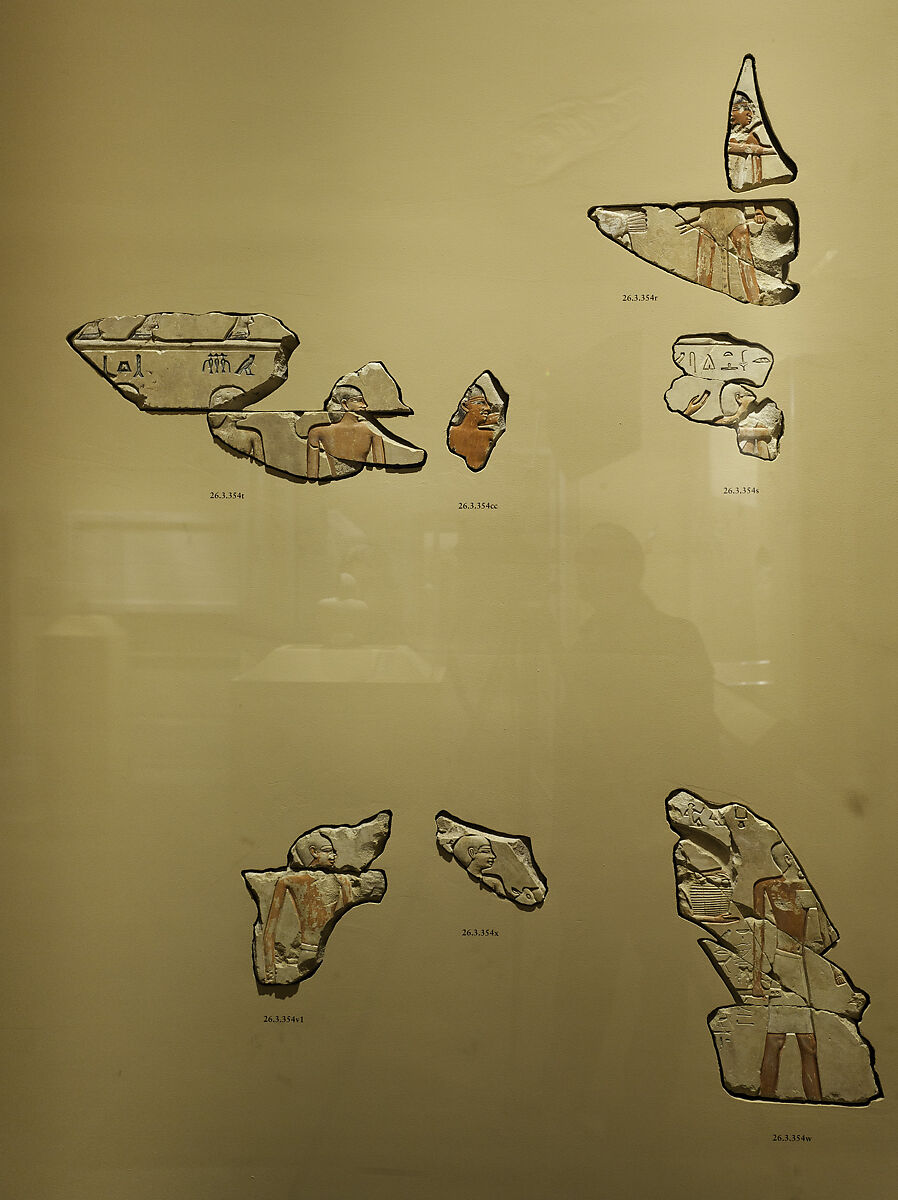 This artwork is meant to be viewed from right to left. Scroll left to view more.