Suit
Not on view
This elegant suit reflects the relative simplicity and informality of eighteenth-century British menswear, which came to influence fashionable dress throughout Europe in the latter half of the 1700s. The comparatively plain and practical style was seen as an alternative to the lavishly embroidered and ornately patterned suits of the French mode. Restraint in dress became linked with broader political values and the greater personal liberty that French philosophers, such as Voltaire (1694 –1778), associated with Great Britain.

The slim silhouette fashionable in the 1770s has been emphasized through careful tailoring: gracefully curved coat fronts, narrow sleeves, and side seams that arch toward the center back, creating the impression of a tapered waistline. The precise tailoring anticipates the greater attention to nuances of cut in nineteenth-century fashions, while the suit's vivid cyclamen hue demonstrates the lingering taste for brilliant color.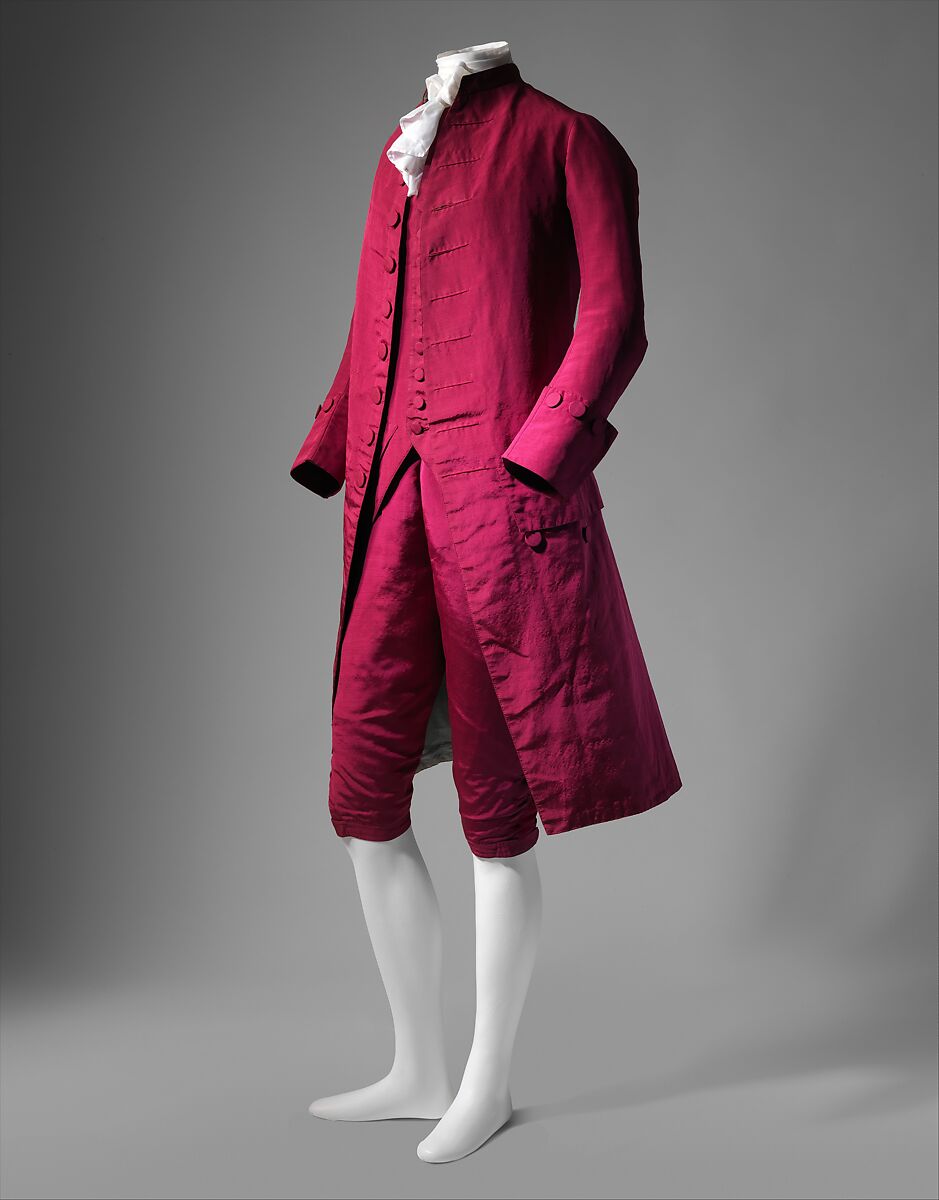 This artwork is meant to be viewed from right to left. Scroll left to view more.