Gilt silver phiale mesomphalos
On view at The Met Fifth Avenue in Gallery 153
Very little Classical Greek silver plate survives today. The golden figural decoration on these examples calls to mind Athenian red-figure vases and scholars debate whether precious vessels like these were the inspiration for the painted vases. However, since most gold-figured silver vessels have been found in Macedonian and Thracian tombs on the northern fringes of the Hellenized world and are dated to the second half of fifth century B.C., much later than the advent of the red-figure style, it has also been suggested that the influence may go the other way.

On this beautifully preserved libation vessel, four youths hunt deer on horseback with spears. The artist makes clever use of the circular shape to show the hunters encircling their quarry.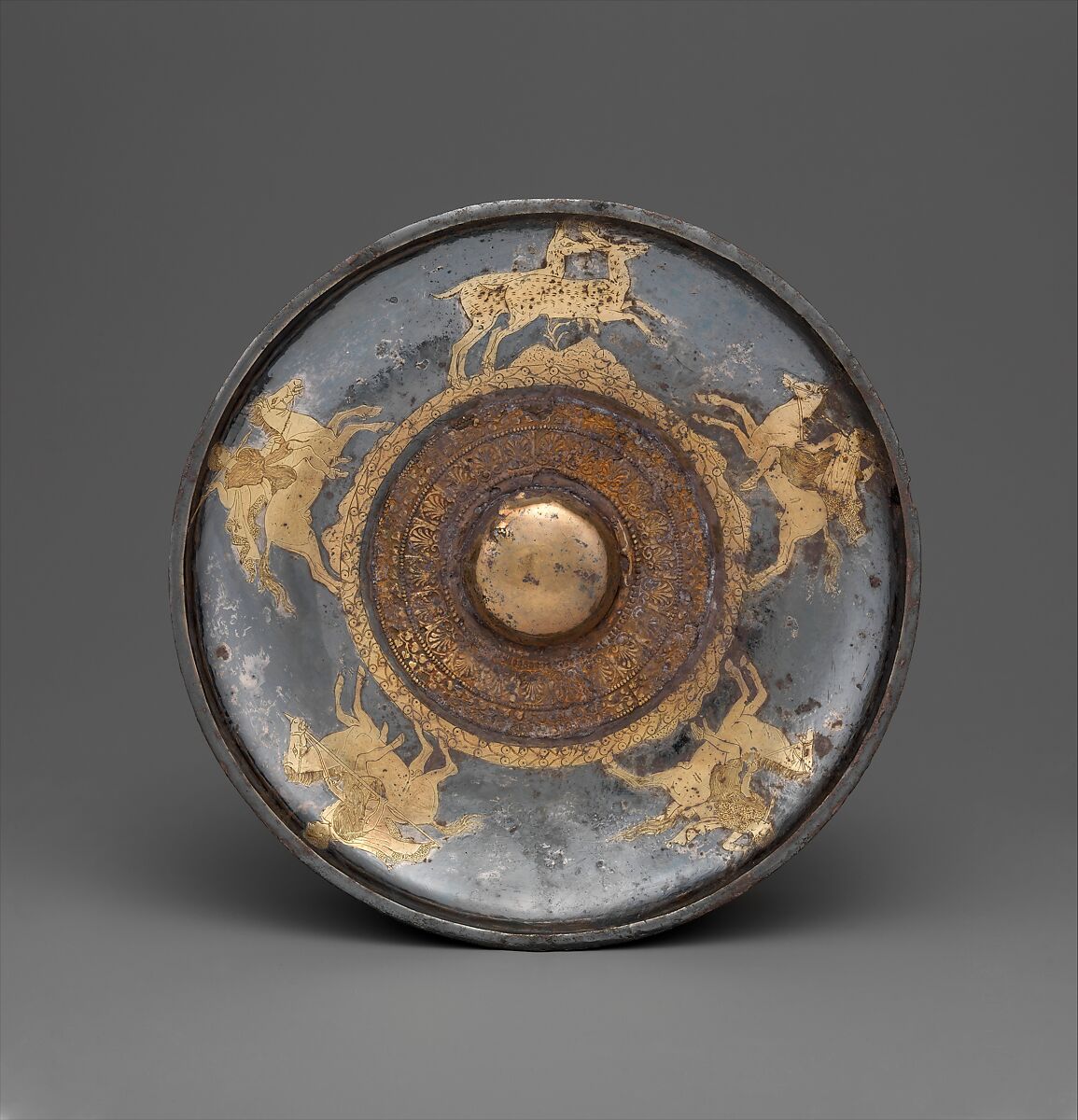 This artwork is meant to be viewed from right to left. Scroll left to view more.