Horsemanship Competition for the Shunzhi Emperor
Nardunbu Manchu

Not on view
This long handscroll documents one of the celebratory events accompanying the entrance of the Shunzhi emperor (r. 1644–61) into Beijing shortly after the fall of the Ming dynasty to the Manchus. Painted by a Manchu artist, it is among the earliest examples of Qing courtly painting known and suggests the unsophisticated nature of Manchu art prior to the sinicization of the court under the Kangxi emperor (r. 1662–1722). The scroll is not only of great historical interest but also serves as a striking foil to The Kangxi Emperor's Southern Inspection Tour (acc. no. 1979.5) of about 1697, which reflects the impact of mainstream Chinese culture on court patronage.

The painting which is probably a preparatory sketch, presents a file of horsemen each performing a different riding stunt (below). At the right end two rows of imperial bodyguards flank two horsemen who are about to perform. Five men blow conches to announce the next rider, while two officers, one identified by a peacock feather in his cap, direct. Each rider was originally accompanied by two label strips naming his pose and military unit. All of the horsemen belong to one of the three highest-ranking of the eight "banners" that divided the Manchu army.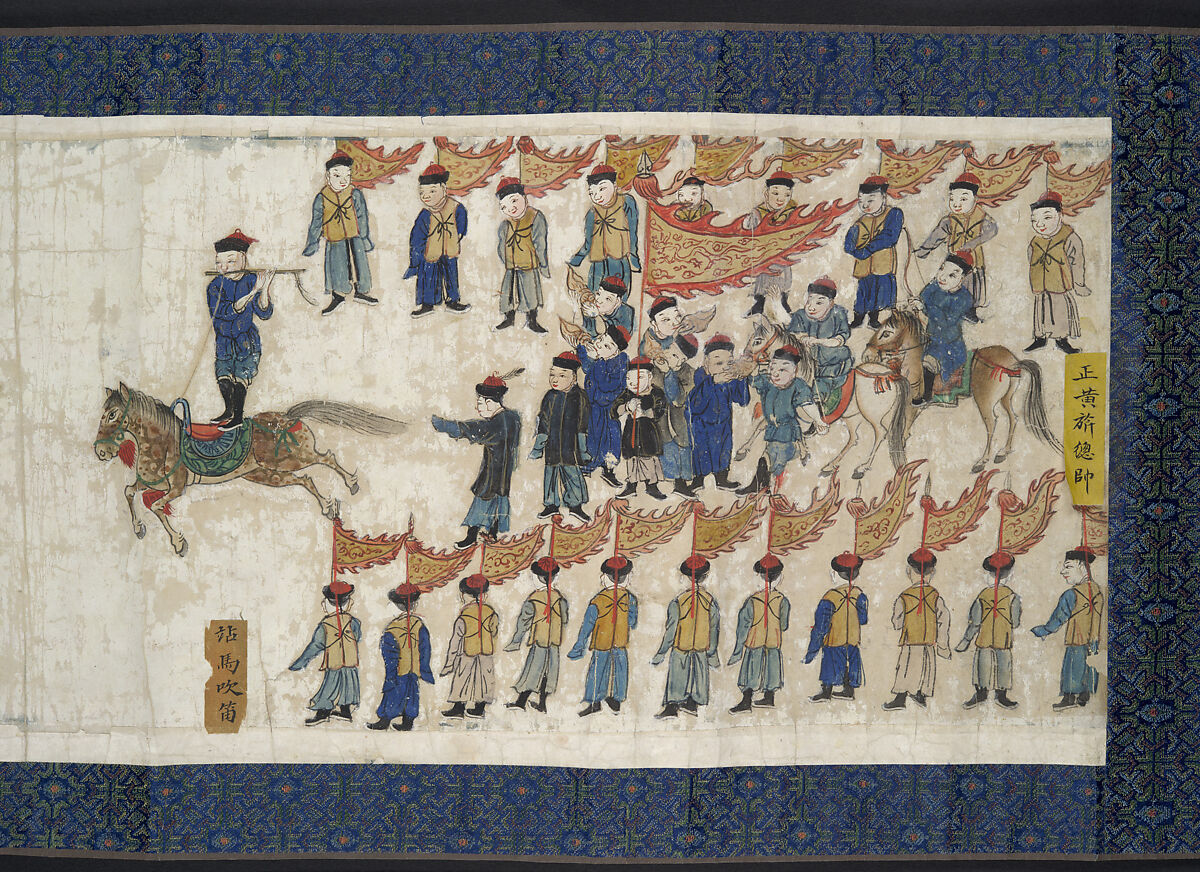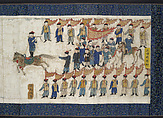 This artwork is meant to be viewed from right to left. Scroll left to view more.