Streams and Mountains without End
Wang Yuanqi Chinese

On view at The Met Fifth Avenue in Gallery 216
Streams and Mountains without End is the grandest surviving handscroll painting from the brush of Wang Yuanqi, one of the most celebrated painters of the Qing dynasty. Subtly varied ink tones describe a vast and constantly evolving riverscape, which unfurls across a handscroll more than seventy feet long. The painting shows many hallmarks of Wang's typical approach to brushwork and composition—for instance, his layering of brushstrokes and confident interweaving of void and solid. A bold, experimental quality is also evident. Brash contour lines and dotting, along with some particularly daring compositional strategies, make this scroll unusual within the artist's oeuvre.

As the scroll unfurls, Wang cycles through his interpretation of different old master styles, weaving them seamlessly into a cohesive whole. Wang Yuanqi did not sign this work, but he did apply a seal at the very end bearing the character for "servitor" (chen 臣), meaning that he made it for the emperor. This painting, which was documented in the eighteenth century but has been unknown to scholars and painters since, was recently promised to The Met by the family of Lo Chia-Lun, making its debut in this exhibition.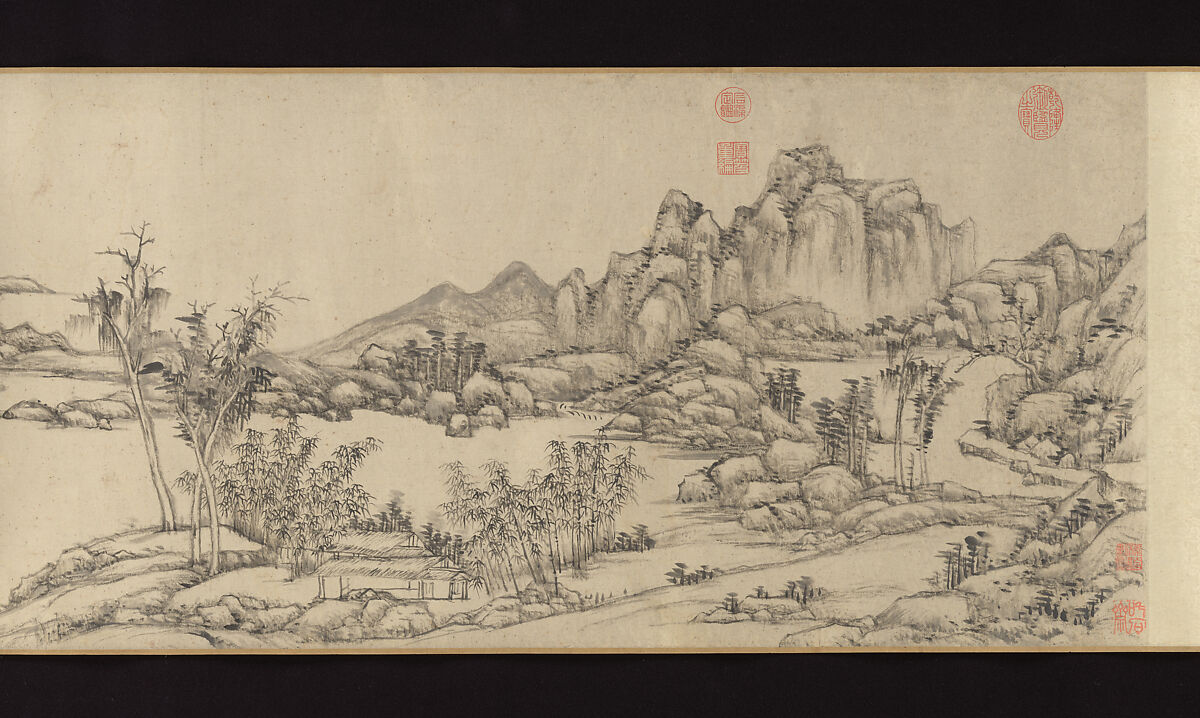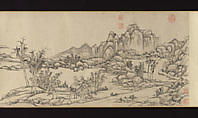 This artwork is meant to be viewed from right to left. Scroll left to view more.