Landscapes of the Four Seasons
Keison Japanese

Not on view
In medieval Zen monasteries, it was not uncommon to find a religious artwork flanked by a pair of hanging scrolls depicting seemingly secular subjects such as landscapes or birds and flowers. Painters used a variety of compositional strategies to ensure that these diptychs would complement a central icon of a buddha, bodhisattva, or important Zen patriarch. In this pair of landscapes, for example, Keison positioned the profusion of mountains, trees, and architectural motifs at the outside edges of each picture so that they could frame a central figure.

Although Keison was a professional artist, active in eastern Japan in the vicinity of Kamakura, he modeled most of his works after those of a celebrated monk-painter, Kenkō Shōkei (active ca. 1478–ca. 1523).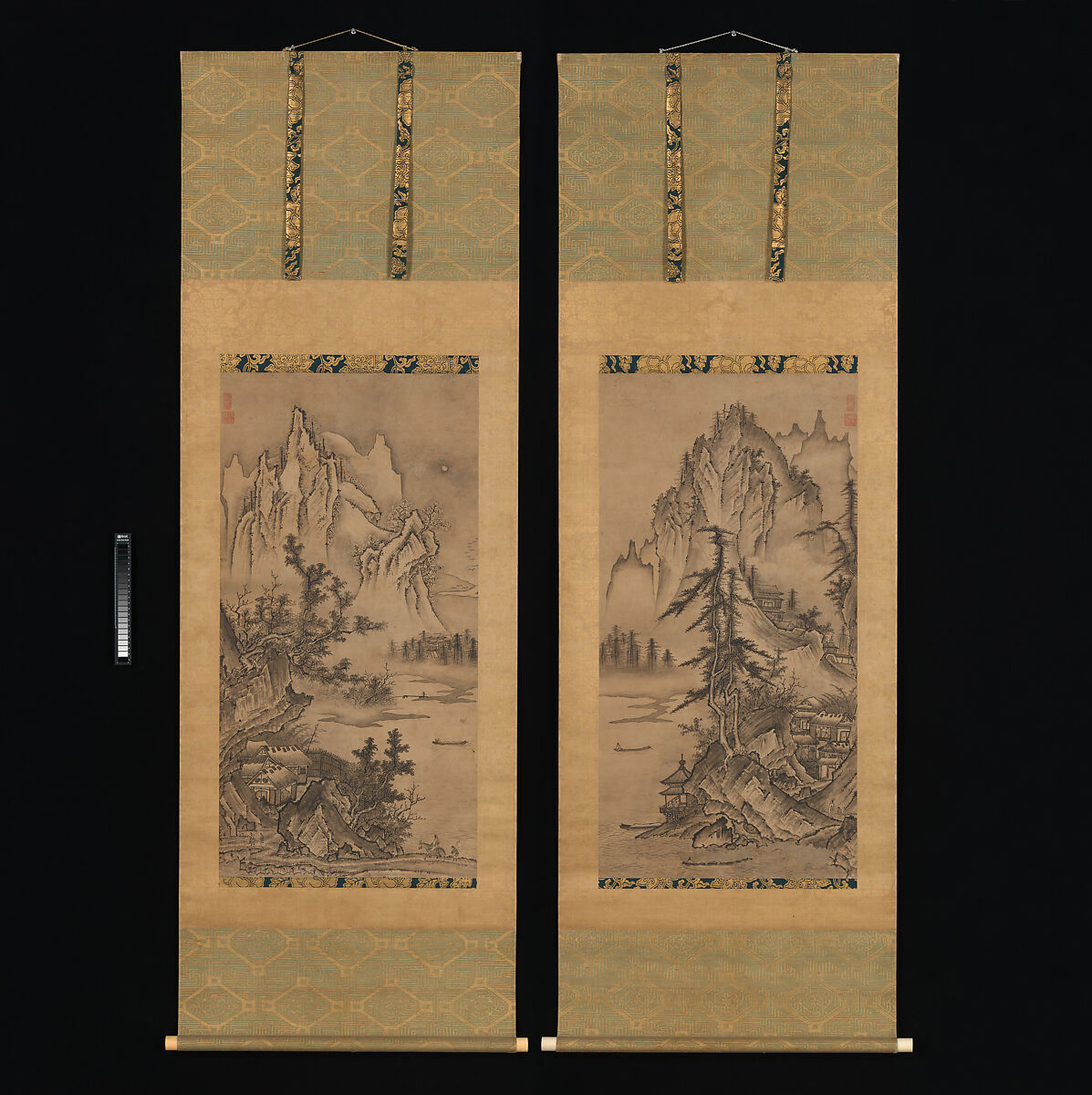 This artwork is meant to be viewed from right to left. Scroll left to view more.