Inn and Travelers in Snowy Mountains
Yuan Yao Chinese

On view at The Met Fifth Avenue in Gallery 213
This painting, with its extravagant depiction of the rigors of traveling in the mountains in winter, would have appealed to the merchants from the northern province of Shanxi. Inspired by fantastic garden rockeries rather than an actual landscape, Yuan Yao's fanciful composition juxtaposes a twisting vertical mountainscape with a level vista where a playful zigzag bridge bisects the view. A distant range of precipitous peaks is straddled by a bridge ornamented with a pavilion—a typical garden conceit in the level terrain of south China—that is incongruously suspended over a deep chasm. In the foreground, a bustling country inn promises a welcome rest stop for travelers.

Yuan first laid out this monochrome masterpiece with pale outlines then added broader, boldly brushed contours in varying ink tones that both model forms and enliven them with graphic energy. The result is a dynamic composition that appears to have been executed with great spontaneity—belying the care with which each motif was planned and rendered. Yuan's craftsmanship is most apparent in his handling of ink washes that leave the snow-covered surfaces in reserve.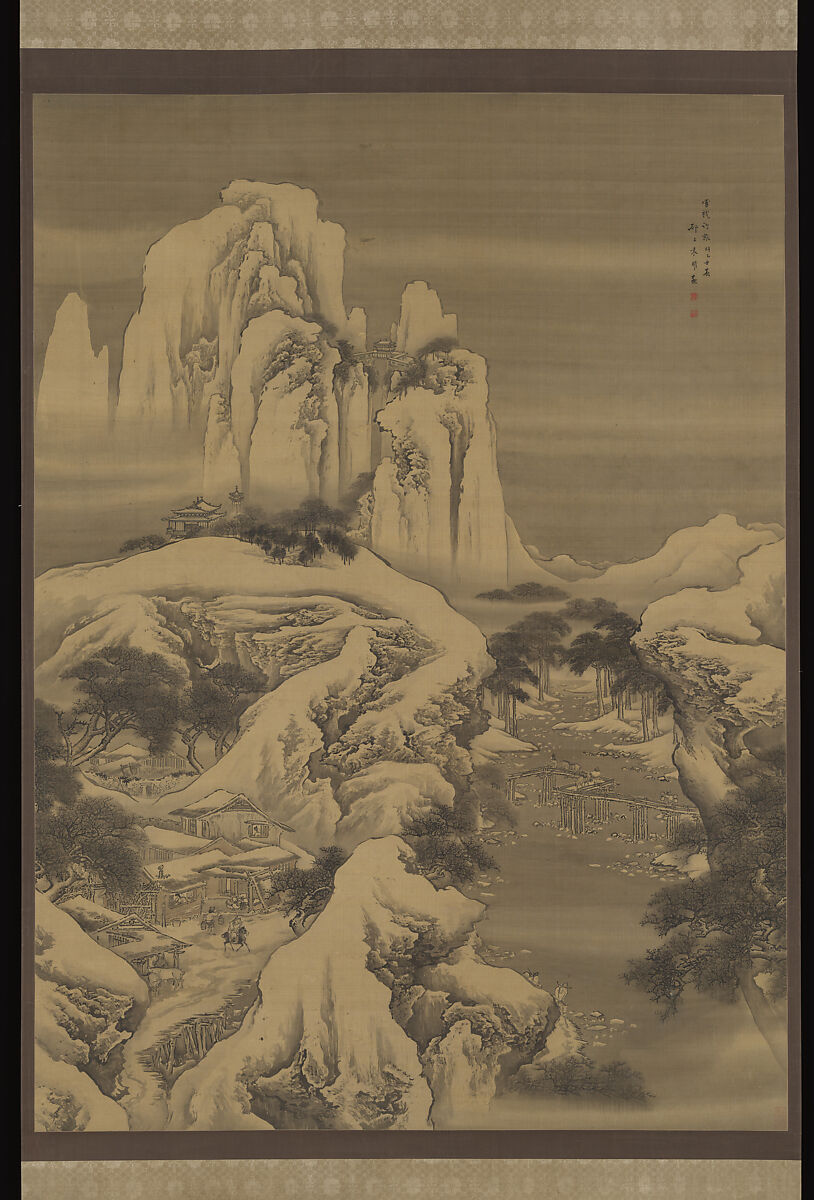 This artwork is meant to be viewed from right to left. Scroll left to view more.