Bamboo in the Wind
Yi Jeong Korean

Not on view
A premier literati artist of his time, Yi Jeong was celebrated for his poetry, calligraphy, and ink bamboo paintings. There are relatively few extant works of bamboo by the artist, but all evidence a masterly hand. Yi enjoyed a distinguished familial lineage: he was a great-great-grandson of King Sejong (r. 1418–50), whose reign is credited with numerous important cultural achievements, including the invention of the Korean alphabet, hangeul.

This painting demonstrates magnificently Yi's virtuoso brushwork. Executed in monochrome ink, the painting's juxtaposition of dark and light ink tones reveals the layers of bamboo, creating a subtle spatial depth. The crisply articulated stalks and leaves—deceptively simple yet difficult to achieve—capture precisely the essential physicality of bamboo and the metaphorical qualities associated with it: nobility, integrity, and high-mindedness. Plum blossoms, bamboo, chrysanthemum, and orchids were associated with the four seasons and became known as the "Four Gentlemen." Symbolic of the Confucian scholar, this group was a favorite subject of literati artists in East Asia.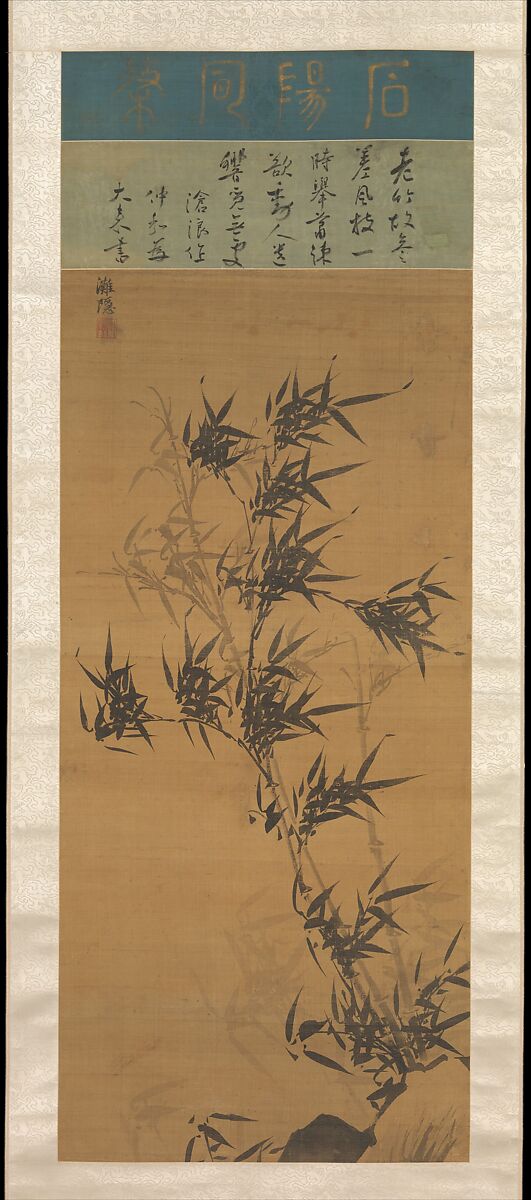 This artwork is meant to be viewed from right to left. Scroll left to view more.