Ūd
Manol (Emmanuel Venios) Greek, active Turkey

On view at The Met Fifth Avenue in Gallery 684
Emmanuel Venious, known as Manol, was a Greek luthier living in Constantinople (Istanbul) in the late 19th- early 20th centuries. His birth date and place are uncertain but by 1870 he had established a workshop on Istiklal Avenue in the Beyoğlu district where he developed the Turkish/Armenian style ūd. His instruments are distinct from the larger Arab model which is represented in the Museum's collection by the well-known Egyptian maker Gamil Georges. By comparison, Manol's instruments are lighter, use less ribs to form the instrument's vaulted back, different internal bracing and attachment system at the neck—all features that advance the "Manol sound" and his reputation as the "Stradivarius of the Ūd."

This instrument with alternating wood and mother-of-pearl trim, plectrum guard, meandering vegetal designs on the fingerboard and eighteen alternating light and dark wood staved back is more ornamented than the majority of the 25 or so existing examples. The Museum's ūd, previous owned by the renown Armenian musician John Bilezikjian, was once owned by Udi Hran Kenkulian (Udi Hrant) who was crucial in transforming the instrument for use in contemporary popular music. Ūds have existed for over 5,000 years, served as the forerunner of many instruments worldwide, including the lute which takes its name from the Arabic al'ud and their pear-shaped form are frequently depicted in art.
#"Keesher Bar (Night Dance)," written and played by Ara Dinkjian, 2018.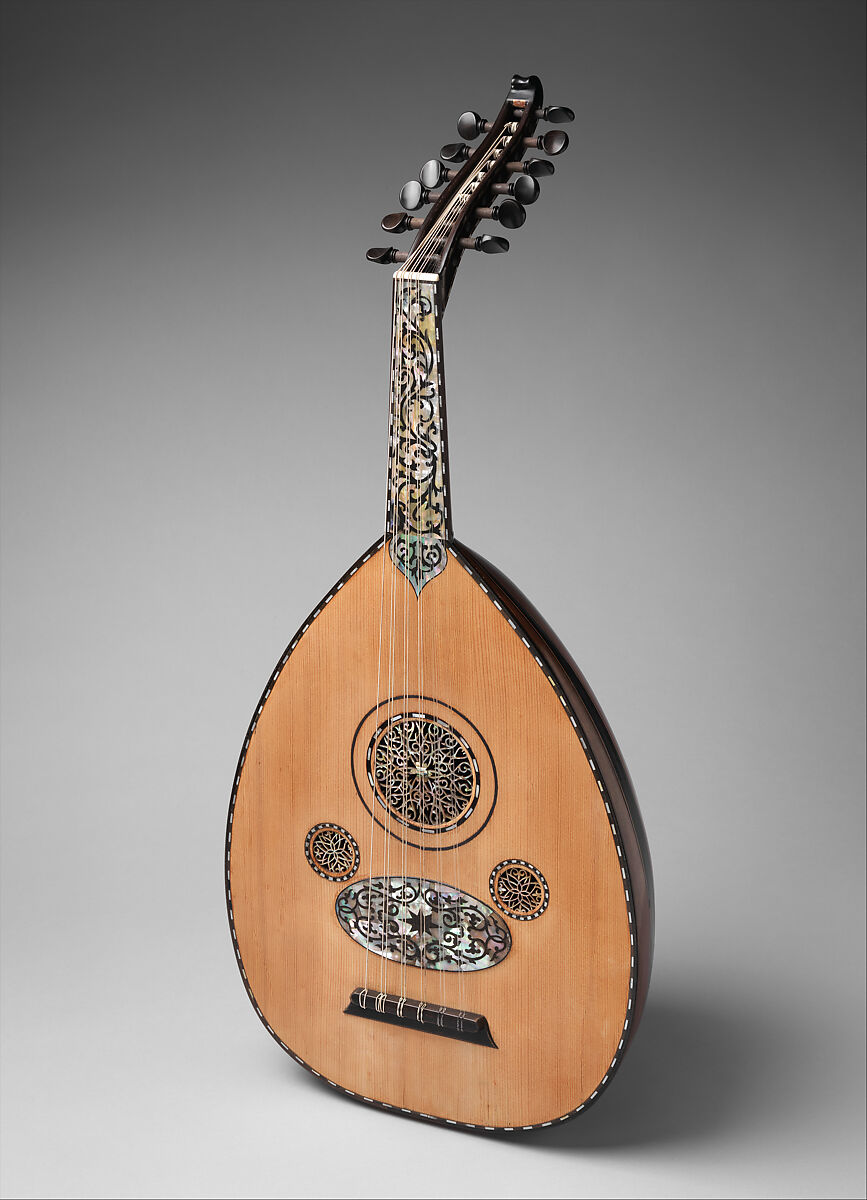 This artwork is meant to be viewed from right to left. Scroll left to view more.