Covered jar
On view at The Met Fifth Avenue in Gallery 749
Ceramic vessels of this type, known as búcaros de Indias, were highly prized by European collectors during the 17th and 18th centuries. They were appreciated not only for their unusual shapes and American origin, but also for the distinctive aroma and taste of the clay from which they were made. Búcaros were used to contain water and gave it a pleasing flavor. The clay was thought to have medicinal qualities, and it was fashionable among Spanish and Italian elites, especially women, to consume fragments of the pottery. This unusual practice made their complexions pale, which was considered desirable at the time.





The popularity of this kind of pottery in Europe is well documented in the art and literature of the period. In Diego Velázquez's Las Meninas, the infanta Margarita is served a small búcaro of water on a silver tray, while artists like Juan van der Hamen often included búcaros in their still life paintings. The Spanish dramatist, Lope de Vega, wrote satirically about the obsessive eating of pottery and its effects: "Girl of broken color, either you have lovers, or you eat clay." (Niña de color quebrado / O tienes amores o comes barro.) Lope de Vega, El Acero de Madrid (1608).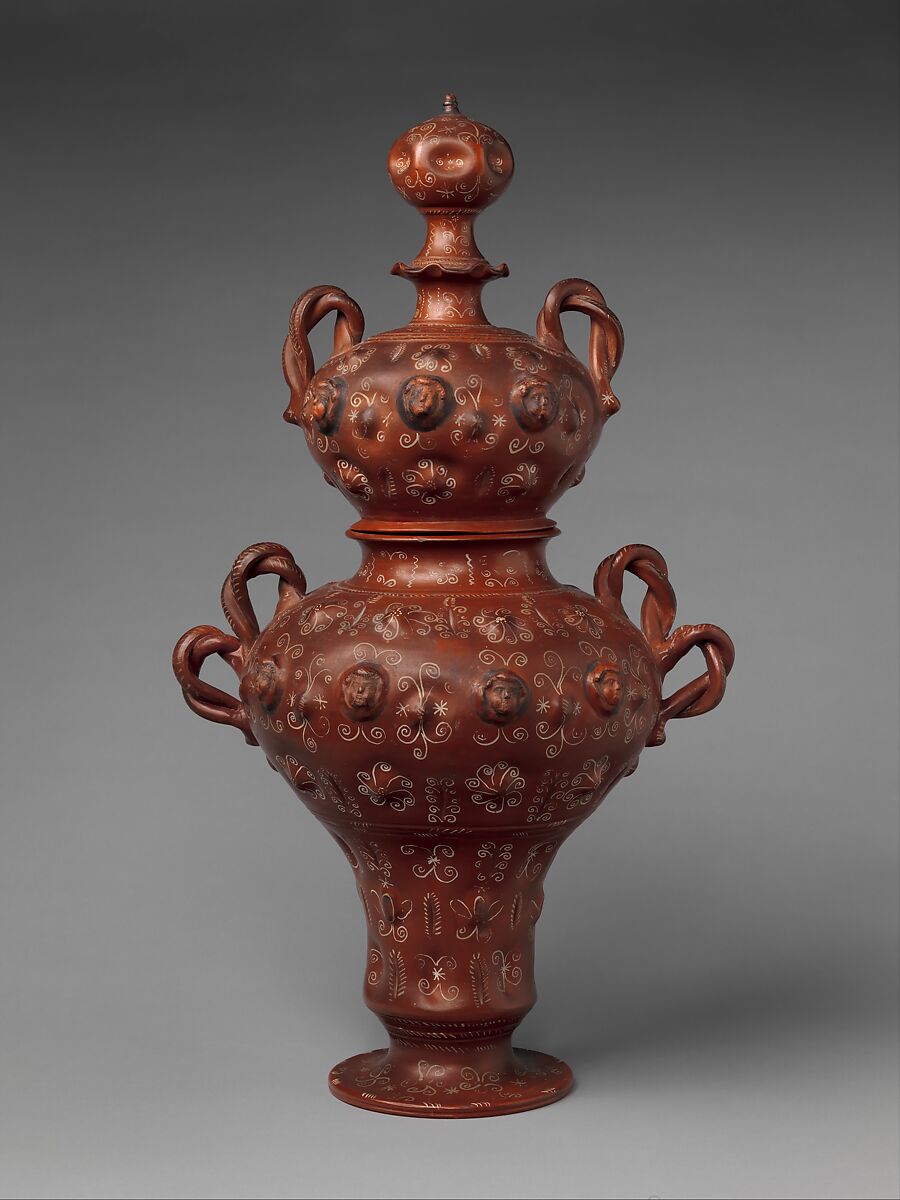 This artwork is meant to be viewed from right to left. Scroll left to view more.