Oxherding
Sekkyakushi Japanese

Not on view
This painting depicting a herdboy escorting an ox down a hillside path originally may have been one of ten hanging scrolls illustrating the Ten Verses on Oxherding, a Zen parable composed in eleventh-century China that became popular in Japan. If so, it likely represents the fifth verse, "Herding the Ox," in which the herdboy has located his runaway ox and sets off on his way home. Another possibility is that it was inspired by a more secular Chinese painting of an ox and herdboy in which the image was meant to evoke the cyclical rhythms of the seasons.

Although the biography of the painter Sekkyakushi remains unclear, he is believed to have been one among several followers of the early Zen monk-artist Kichizan Minchō (1352–1431), active in the painting atelier of Tōfukuji, a large Zen monastery in Kyoto.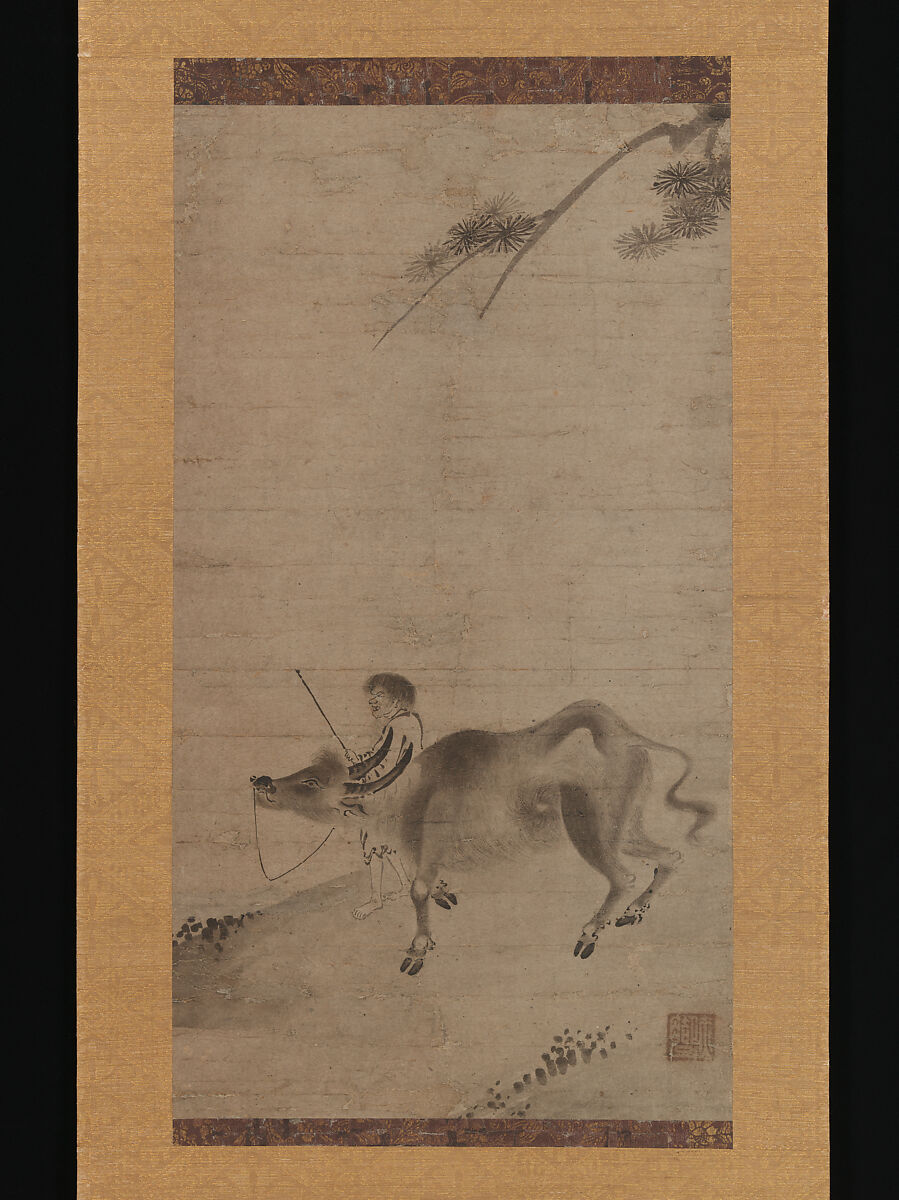 This artwork is meant to be viewed from right to left. Scroll left to view more.