Travels through Mountains and Fields
Yosa Buson Japanese

Not on view
Despite the grand scale of a landscape dominated by mountains, lakes, and mist, the eye is drawn to the figures in this pair of folding screens. In the lower right corner of the right screen, an old scholar and his servant make their way toward a small village, where a friend awaits. Leaving the village, they follow a path through rice fields and alongside willows, crossing a bridge leading to the left screen. Although the season has changed, familiar figures appear: a scholar on a path and two others chatting in a thatched hut.

Along with Ike Taiga (1723–1776), Yosa Buson is one of the most celebrated Nanga artists. He was a renowned poet—especially of haiku—and a prolific painter. Essentially self-taught, he studied Chinese painting manuals and works of Chinese painters of the past, and developed his own style based on lyrical abstraction and the application of atmospheric ink and light color washes.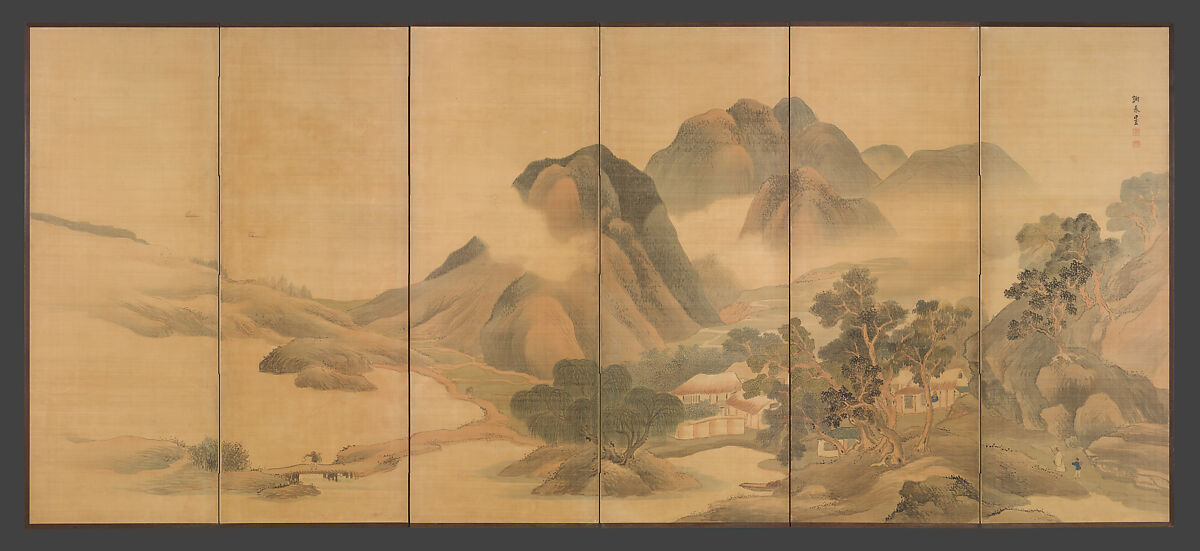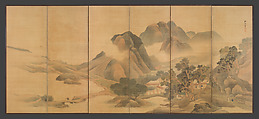 This artwork is meant to be viewed from right to left. Scroll left to view more.