Daoist priest's robe
Not on view
This is a formal outfit for Daoist ceremonies, embroidered with a variety of animals that have religious significance. On top of the large roundel containing a pagoda are a red sun with a gold crow on the left and a white moon with a jade rabbit on the right. White cranes, symbols of immortality, are embroidered all over the robe. Along the bottom border is a mixture of different mythical animals, including blue and red dragons, unicorns, dragonfish, and a tortoise entwined with a snake (xuanwu), a mythical creature that symbolizes the north in the Chinese cosmic system.

Front of the robe. The two panels along its collar are embroidered with the blue dragon (symbol of the east) 
and the white tiger (symbol of the west).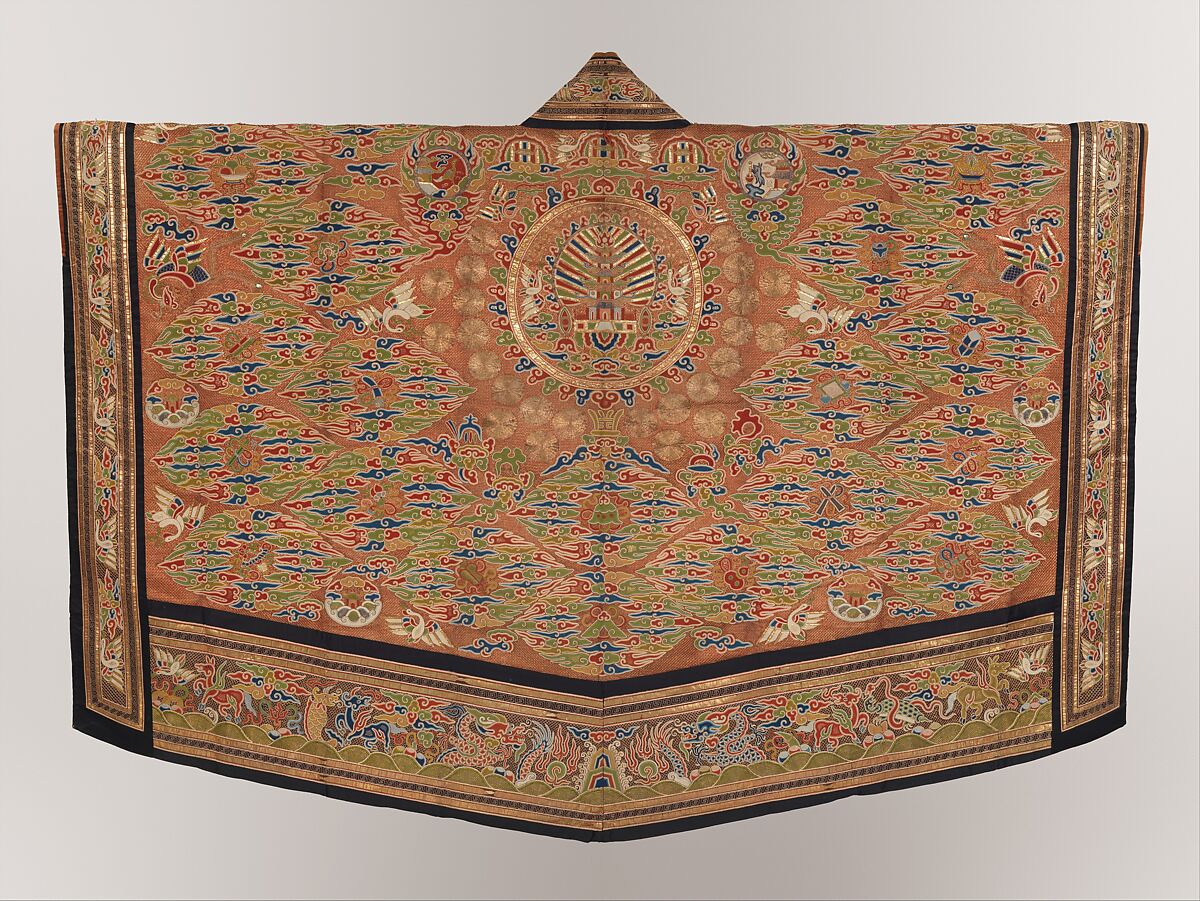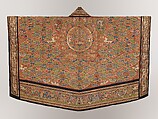 This artwork is meant to be viewed from right to left. Scroll left to view more.