Mortar with incised geometric design
Not on view
This rectangular stone receptacle bears incised stepped, concentric geometric designs with recessed areas on the exterior. The principal shape is a 20-sided cruciform motif known as the ANdean cross, an element common in art from the Andes throughout the Precolumbian period.
The Condorhuasi-Alamito peoples were llama pastoralists in the area that is now the Catamarca province of Argentina. They were skilled artisans in a variety of media, including ceramic, metal, and stone. Archaeological evidence suggests that the Condorhuasi-Alamito peoples maintained extensive long-distance contacts with other regions, including the important site of Tiwanaku, near Lake Titicaca in what is now Bolivia.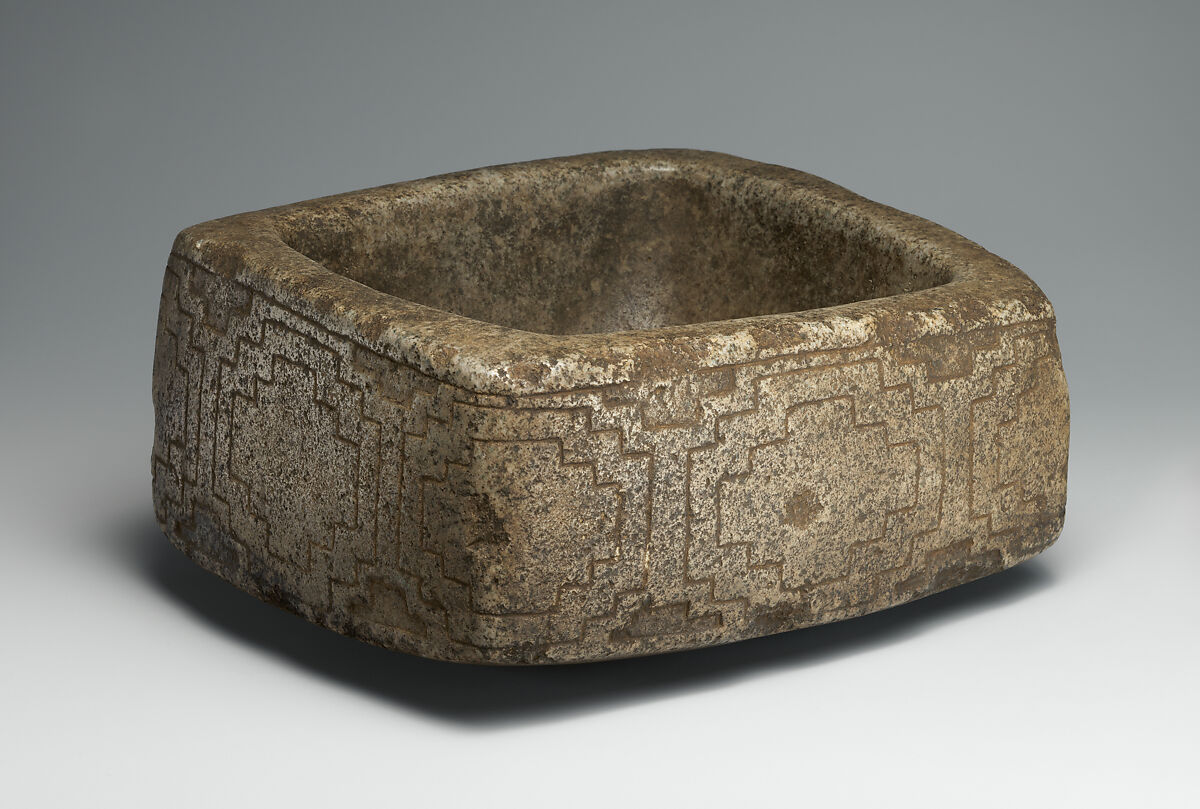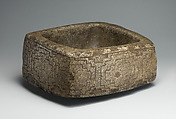 This artwork is meant to be viewed from right to left. Scroll left to view more.