Trumpet in B-flat
Anton Riedl Czech

On view at The Met Fifth Avenue in Gallery 684
The highly stylized, faceted body of this trumpet with its emphasis on angularity is particularly representative of the Eastern European art deco aesthetic. Its eyecatching design and bright, focused sound made it popular with band players during the Jazz Age.

Octagonal and hexagonal forms comprise the main decorative and structural elements of the instrument: the octagonal bell has alternating hammered and mirror burnished facets; the instrument has stylized, faceted braces and ferrules throughout. The valve casing comprises a faceted and diamond-stamped monoblock; the valve stems are hexagonal. The instrument displays many decorative surface finishing techniques including hammering/planishing, mirror burnishing and sandblasting to produce a matte finish. Rocker-engraved geometric motifs on both the bell exterior and interior complete the instrument's highly-stylized art deco appearance. The original brass mouthpiece with octagonal faceting completes this instrument. The name ARIGRA, which is engraved on the bell, is an acronym of A. Riedl Grazlitz. Anton Riedl established himself in business in 1885 as a specialist in brass instrument valves, His son Hugo joined him in 1931.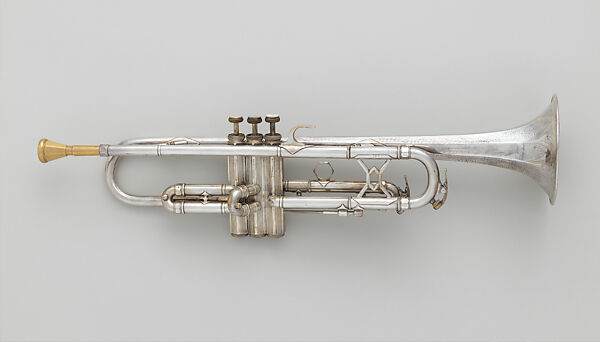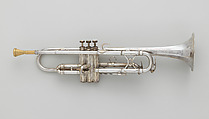 This artwork is meant to be viewed from right to left. Scroll left to view more.