"Maple Bridge Night Mooring"
Ike Taiga Japanese

Not on view
Ike Taiga, one of the most prolific and influential artists of the Nanga, or literati school, in Kyoto, excelled in a calligraphic style called karayō, or Chinese-style writing. This screen displays Taiga's mastery of the style in his inscription of the Chinese poem "Maple Bridge Night Mooring," by Zhang Ji (766?–830?), whose verses Taiga frequently used in his paintings and calligraphic works. The characters, most of which are rendered in grass script, or sōsho, were powerfully brushed, with contrasting wet and semi-dry brushstrokes and broad and thin lines. The poem reads:

The moon sets, crows sing, and frost fills the sky.
Maple trees along the river and fires in fishing boats
face me, sleepless with lament.
The bell of Cold Mountain Temple outside Suzhou tolls,
At midnight, the sound reaches this boat.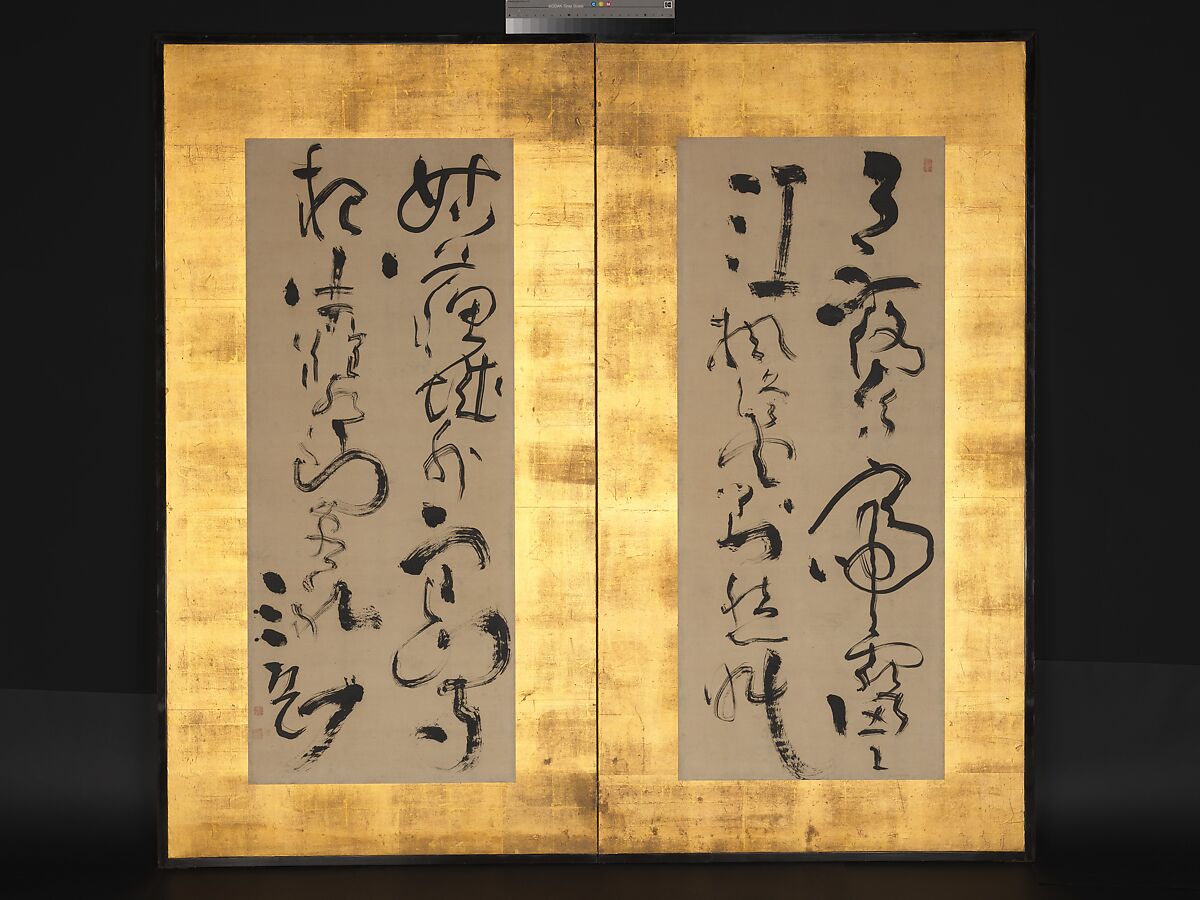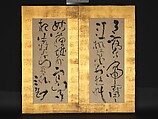 This artwork is meant to be viewed from right to left. Scroll left to view more.