Belt buckle and decorative plaques
Not on view
Belts embellished with plaques made of various materials were worn in many of the nomadic cultures that roamed the Central Asian steppe in the first millennium B.C. and later. Some were made in China for its northern neighbors; others were fashioned and used domestically, particularly from the fifth to the eighth century, when nomadic confederacies often ruled parts of northern China.
This elegant set is an unusual example of such adornments made using glass, a precious commodity in Tang China that was both produced locally and imported from western Asia. Minute pieces of comma-shaped brown and green glass have been carefully placed into small enclosures defined by thin gilt bronze wires to create images of a bird against a floral background in the rectangular plaques and a flower with four petals in the square one. Tiny seed pearls fill the borders of all the plaques, which were once backed with silk. This extraordinarily rare group is similar to a set excavated in Xi'an in 1992 in the tomb of Dou Jiao (d. 646), a member of the Tang imperial family who served as a military officer for his cousin the emperor Taizong (r. 627–49).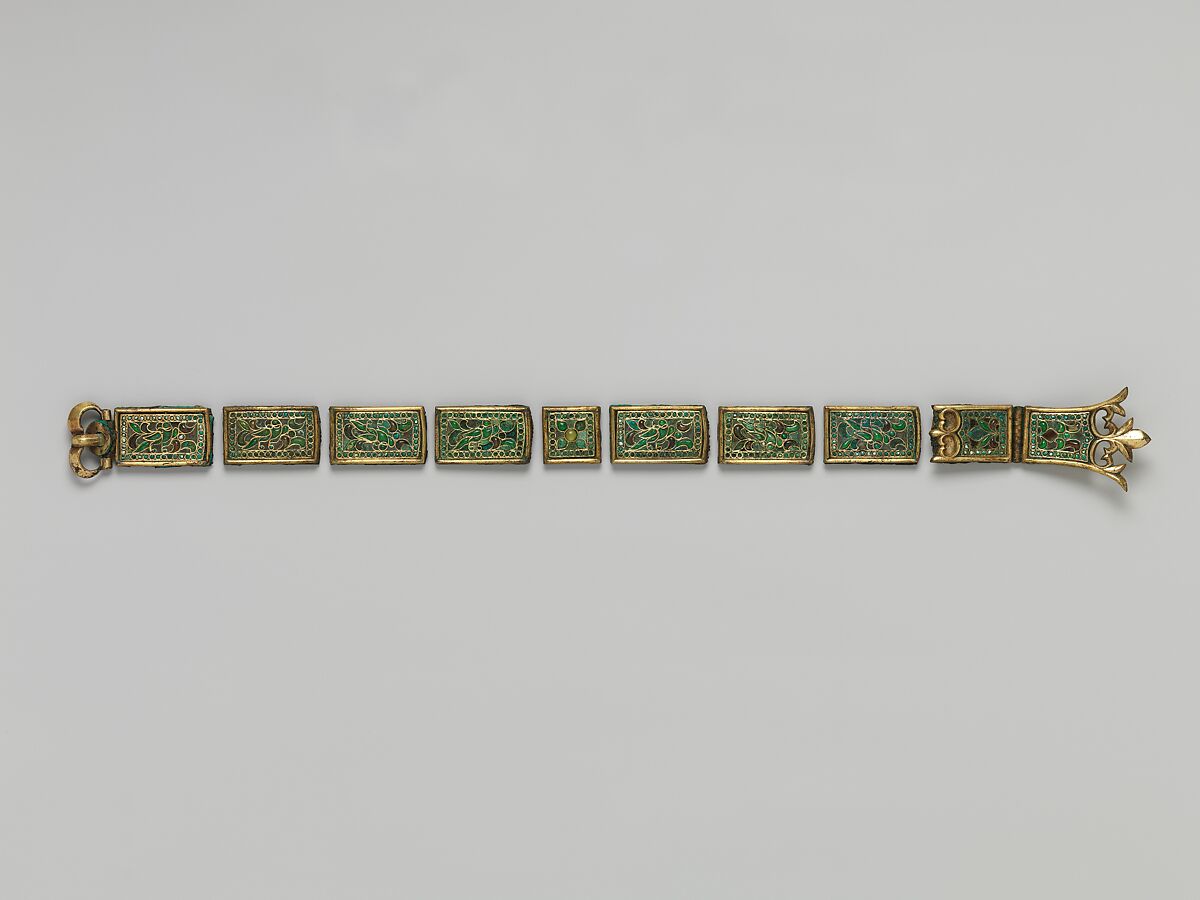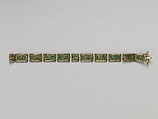 This artwork is meant to be viewed from right to left. Scroll left to view more.