Cloudy Mountains
Fa Ruozhen Chinese

Not on view
Fa Ruozhen is known for his fantastical mountainscapes permeated with clouds. This imposing landscape, painted in 1684 when the artist was seventy-two years old and still in his prime, is an exceptionally well-realized composition by this important scholar-artist of the early Qing dynasty. While most of Fa's paintings are on paper, this work is executed on silk, which suggests that it was intended for an important recipient.

Like a great cumulonimbus cloud, the landscape billows upward in roiling layers of earth punctuated by misty vales harboring half-concealed groves of trees. The composition is conceived in the classic "three distances" manner, with foreground trees and piled-up boulders giving way to a ridge line in the middle ground that is in turn overshadowed by distant rugged peaks. But Fa flattened forms and compressed distances to maximize the verticality of his restless landscape. Aided by the stream that meanders through the mountains, the judiciously placed passages of mist and cloud sustain the illusion of separation between the three distances, giving depth and mass to the agitated outcrops.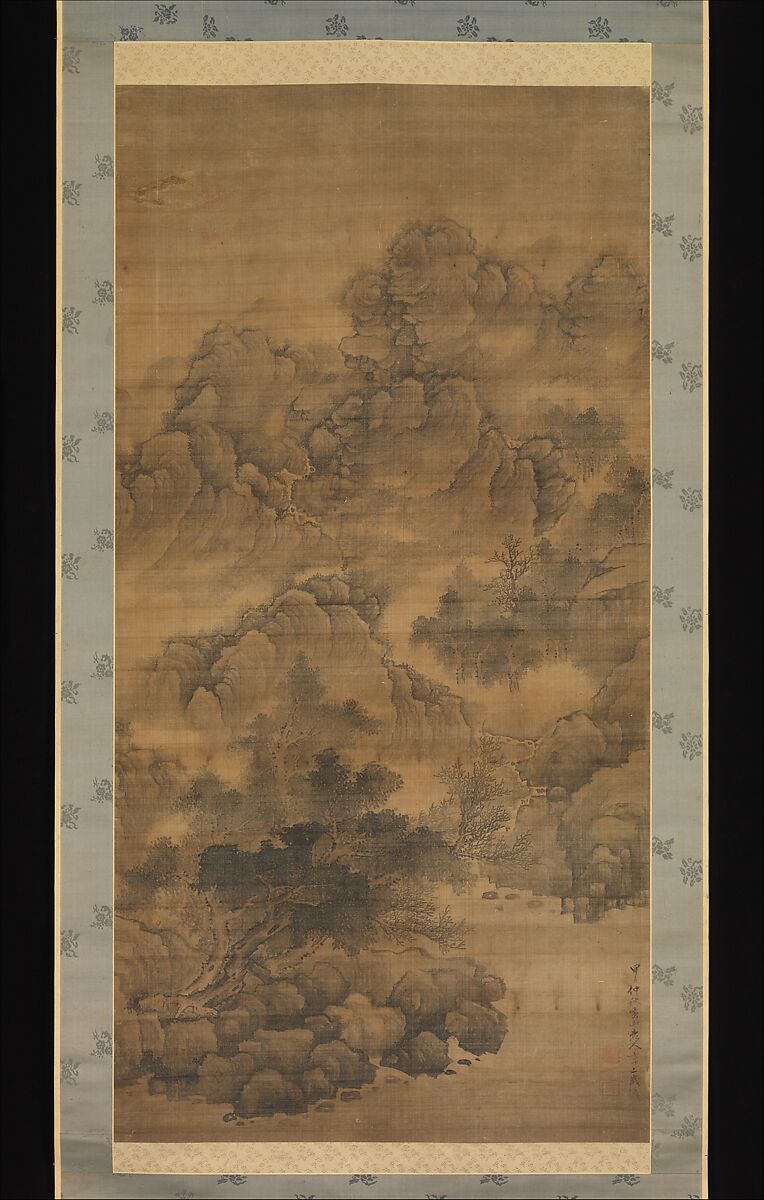 This artwork is meant to be viewed from right to left. Scroll left to view more.