Missale Romanum (Roman Missal)
On view at The Met Fifth Avenue in Gallery 757
This silver-bound missal is emblematic of the cultural and commercial ties that connected distant parts of the Spanish empire during the colonial period. The missal, a liturgical book that contains the texts, rubrics, and instructions for the celebration of the Roman Catholic Mass, was published in Antwerp by the Plantin-Moretus press. In 1571, Christophe Plantin, founder of the press, obtained a license from Philip II to supply the new missals, breviaries, and prayer books made necessary by Tridentine reforms--the so-called Nuevo Rezado--throughout the Spanish Empire. This virtual monopoly, which remained in effect until the mid-18th century, assured that the Officina Plantiniana, under Plantin and his successors, the Moretus family, would remain the most important source for liturgical books in Spanish America.

The missal's unusual silver repoussé binding was added in Peru, most likely in Cuzco. Its ornamentation emulates that of embossed leather bindings made in Spain. The decorative strapwork derives ultimately from European Mannerist ornamentation, while the figural grotesques have a distinctly Andean character. The upper cover of the book features a round medallion with the monogram IHS (the first three letters of the name of Jesus in Greek). The design of the lower cover mirrors that of the upper one, but the central medallion features the crowned monogram of Mary (the interlaced letters: MARIA).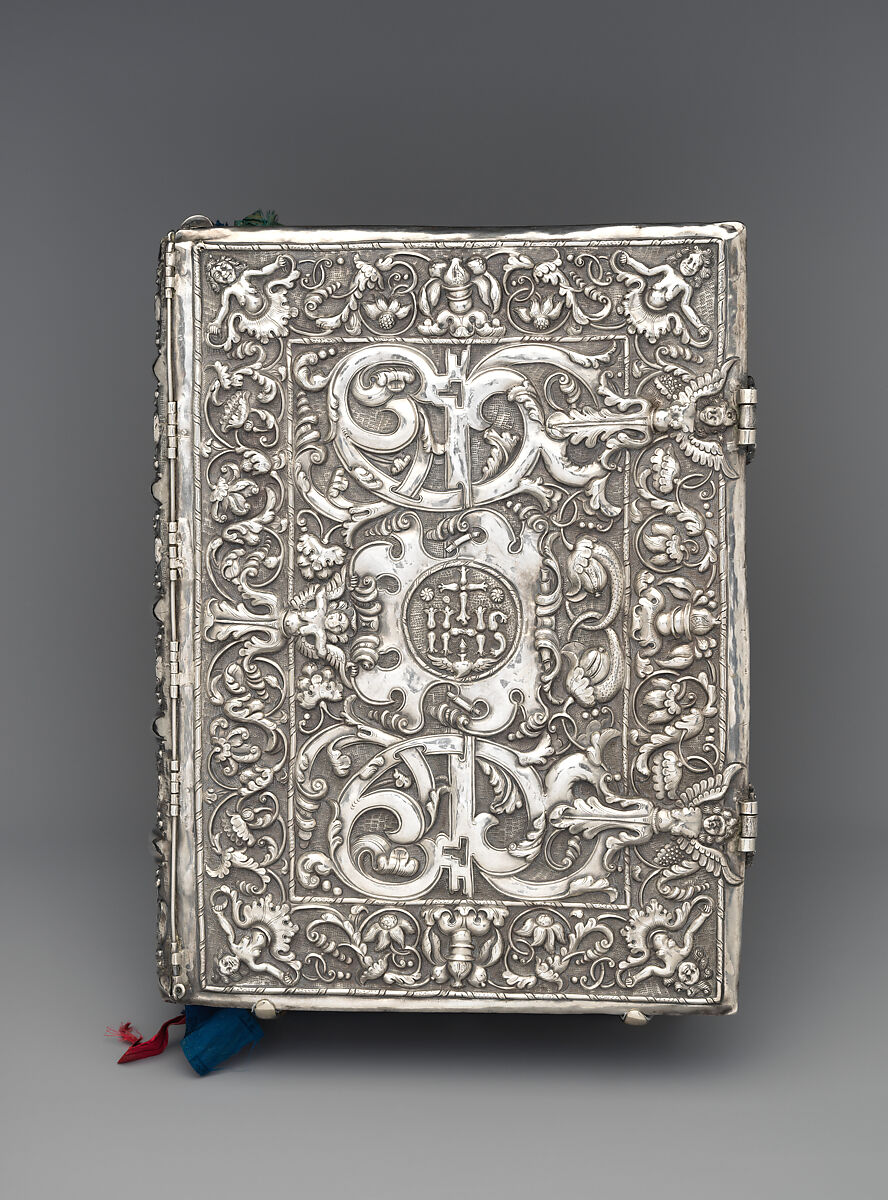 This artwork is meant to be viewed from right to left. Scroll left to view more.