Portrait of a scholar
Chae Yongsin (artist name: Seokji) Korean

Not on view
Although the sitter in this portrait is not identified, his black-trimmed white robe and double-tiered hat with three peaks identify him as a scholar in informal garb. Quite unusual, he sits kneeling, rather than cross-legged like the gentleman in the adjacent portrait.

Chae's works incorporate the conventions of both traditional ancestral portraiture and modern photography, such as a heightened realism and a studio-set background that included a painted folding screen. Indeed, he often painted from photos, especially as age limited his mobility; this portrait may very well have had a photographic, rather than live, model.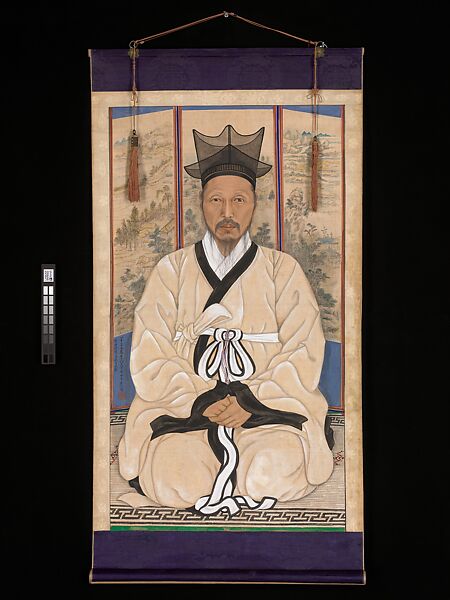 This artwork is meant to be viewed from right to left. Scroll left to view more.