Pitcher
Manufacturer Tiffany & Co.

On view at The Met Fifth Avenue in Gallery 706
This pitcher exemplifies the technical virtuosity and creativity that characterized Tiffany & Co.'s finest silver during the 1870s and 1880s. Under the direction of Edward C. Moore (1827-1891), the silver division at Tiffany & Co. produced a diverse array of exquisitely wrought and highly original work. Created in 1874 or 1875, this pitcher is an early example of Tiffany & Co.'s engagement with Near Eastern and Indian works of art. Edward C. Moore was a passionate and discerning collector of metalwork, glass, ceramics, and textiles from the Islamic world and the Indian subcontinent, and these objects had a profound impact on his creative vision and deigns. The elephant head draped with garlands and the surrounding panels of dahlias, lotus flowers, and other exotic vegetation reflect careful study of Indian and Near Eastern sources and attest to the masterful chasing skills of Eugene Soligny (1832-1901). Together with a matching pitcher that was made several years later, this pitcher was presented in 1883 by Julia Rhinelander (d. 1890) to her niece Mary Rhinelander Stewart (1859-1949) on the occasion of her wedding to Frank Spencer Witherbee (1852-1917).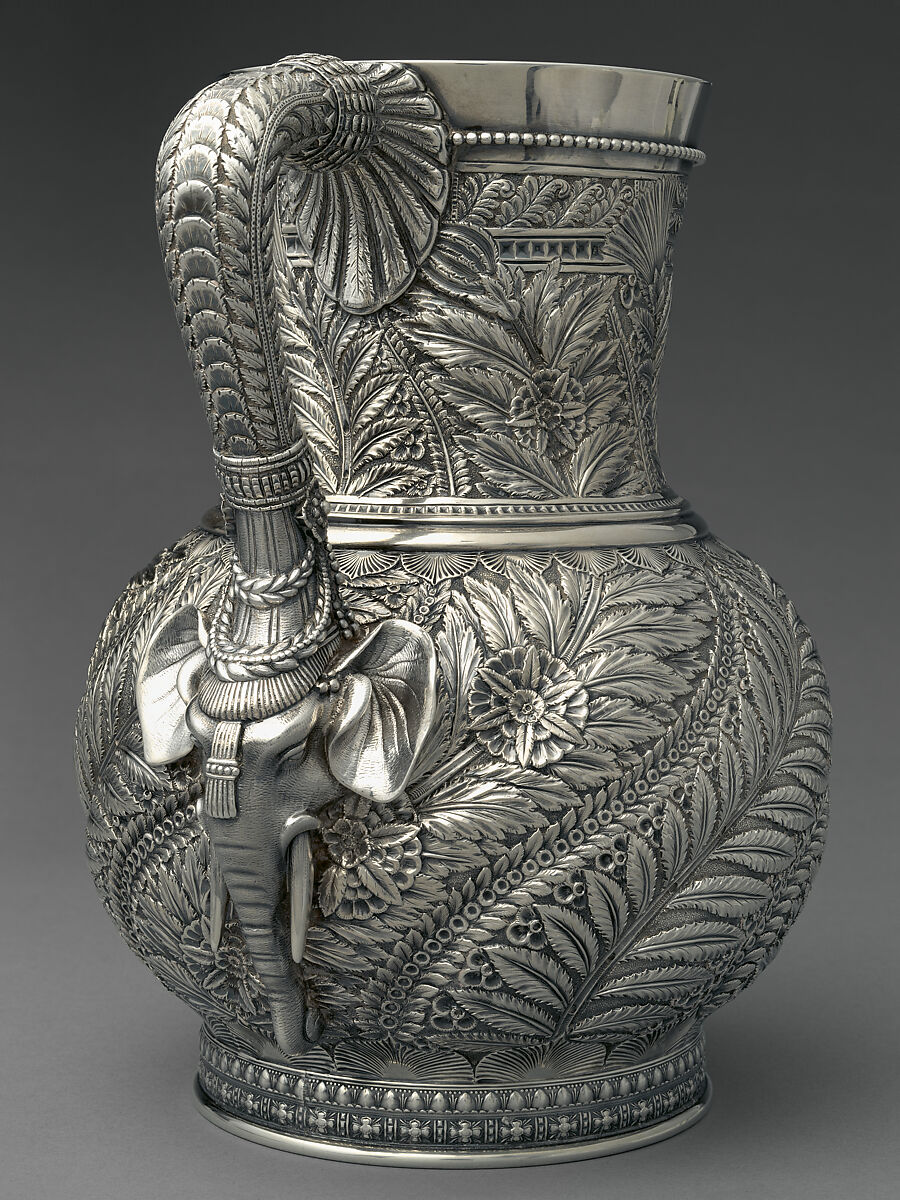 This artwork is meant to be viewed from right to left. Scroll left to view more.