Taboret
Attributed to Workshop of Duncan Phyfe American, born Scotland
or attributed to Duncan Phyfe & Sons American

On view at The Met Fifth Avenue in Gallery 738
In the early nineteenth century, designers and furniture makers embraced a revival of Classical prototypes from ancient Greek and Roman architecture and decorative arts, like this taboret (or stool). The curule form, or ogee-crossed stretcher base, plays on a Classical folding stool (sella curulis) often used by Roman magistrates which was popularly adapted by nineteenth-century French and English designers. Designs for taborets with curule bases appear in well-known publications from the period like Pierre de La Mésangère's Collection de Meubles et Objets de Goût (1820–1831) and the London fashion journal, Ackerman's Repository of Arts.


This taboret is part of an expansive suite of seating furniture attributed to the workshop of cabinetmaker Duncan Phyfe (see 66.221.1–.10 and 1972.264.1–.2). It was made to furnish the New York City townhouse, belonging to the lawyer Samuel A. Foot, located at 678 Broadway which had been completed in 1837. In 1847 the Foot family relocated to Geneva, New York, and sold the Broadway house to Foot's nephew, Thomas A. Davies. The Phyfe suite was likely moved to the family's new dwelling, a palatial Grecian-style villa named Mullrose (extant, though altered). The furniture came to the museum through Foot's descendants.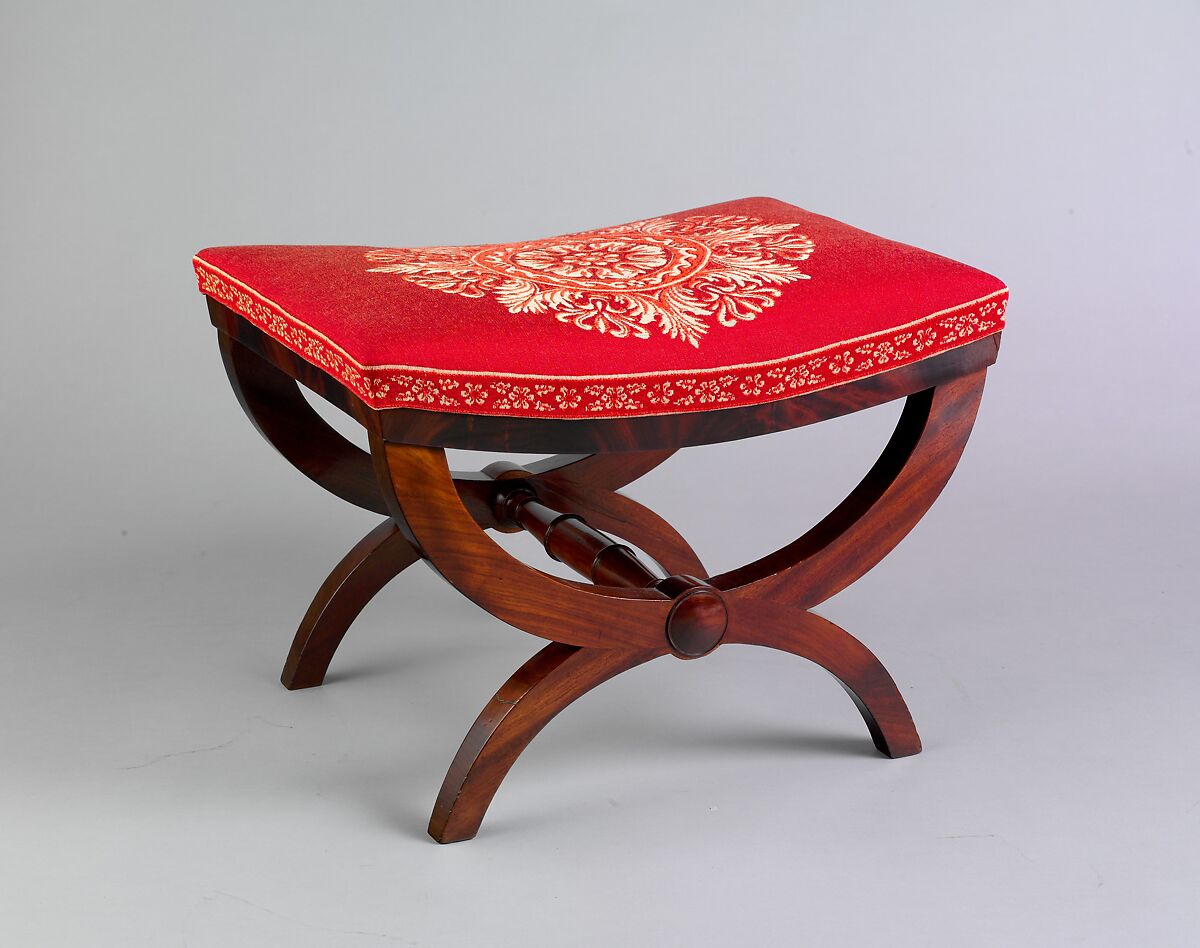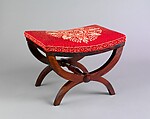 This artwork is meant to be viewed from right to left. Scroll left to view more.