Samurai and Wakashu (Male Youth)
Miyagawa Isshō Japanese

Not on view
Isshō created a rare Ukiyo-e-school painting of a young man and an older man. At left is a gender ambiguous young male Kabuki actor, or wakashu. At right is an older suitor trying to seduce him by grasping his sleeve. The young man's kerchief is a called a yarō bōshi, worn by wakashu actors after shaving their foreheads, a mark of coming of age. Onnagata (adult male Kabuki actors who played female roles) through the Edo period also wore such kerchiefs.

The composition parodies the "armor pulling" (kusazuri biki) scene from Soga Brothers vendetta plays in which the older warrior Asahina tugs at the armor of the impetuous young Soga Gorō tugs at the lappers of his brother Asaina's armor to stop him from going fool heartedly into a confrontation he cannot survive.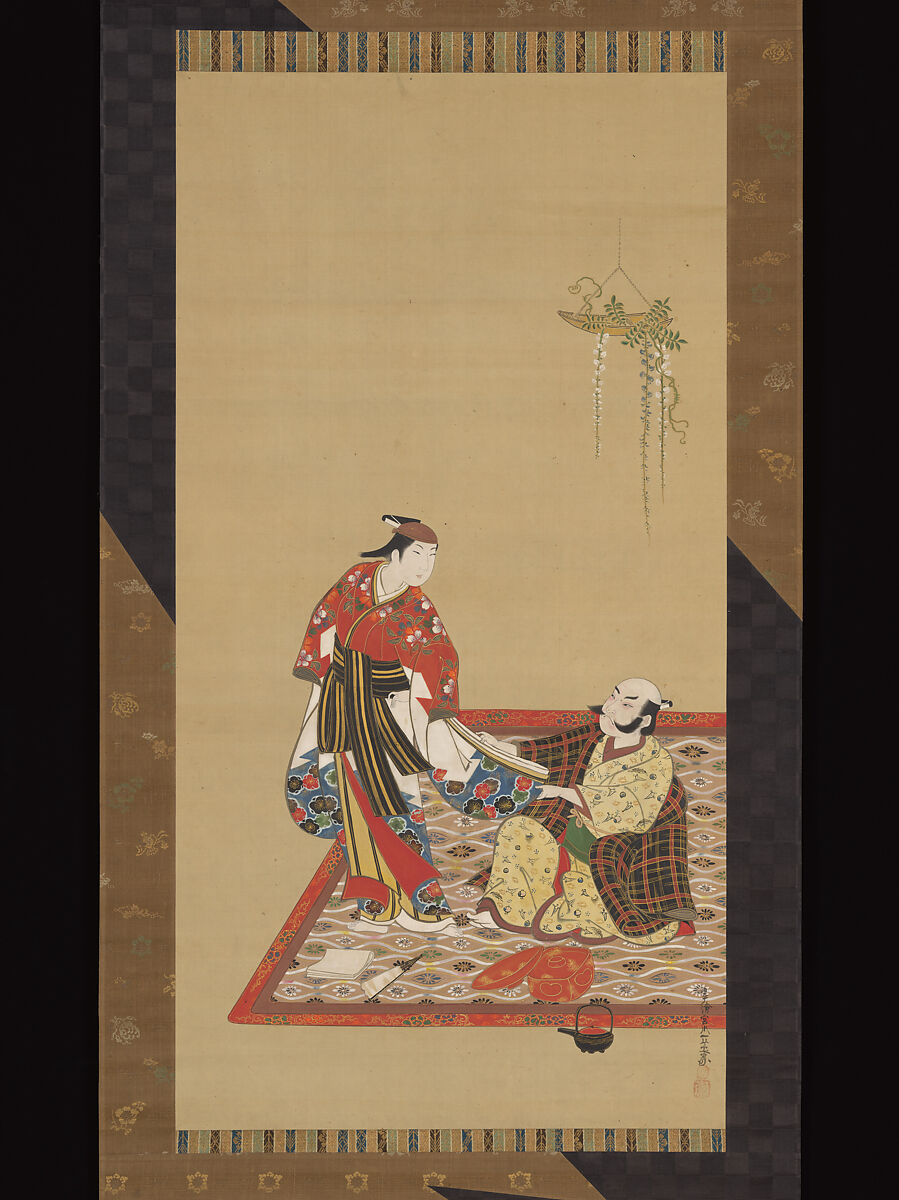 This artwork is meant to be viewed from right to left. Scroll left to view more.